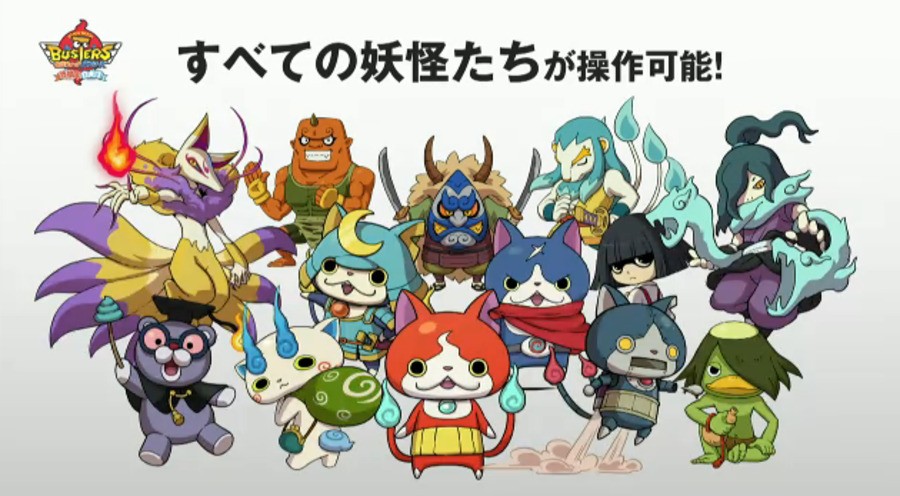 Level-5's Vision 2015 event is happening right now, and the company's CEO Akihiro Hino has just announced a new entry in its popular Yo-Kai Watch franchise.
Yo-Kai Watch Busters is an 3DS action title based on a mini-game featured in Yo-Kai Watch 2. The title will come in two versions - Red Cat Troupe and White Dog Unit - and will feature online play. It launches in Japan on July 11th.
During the presentation, it was also confirmed that Nintendo will be publishing the first game in the west in 2016. US toy company Hasbro also revealed that it is working closely with Level-5 to bring its range of Yo-Kai Watch toys to the west next year. The objective is to gradually roll out the series to various western territories throughout 2016.
Presumably the success of the western launch will have an impact on the chances of Yo-Kai Watch Busters getting localised.
[source siliconera.com]