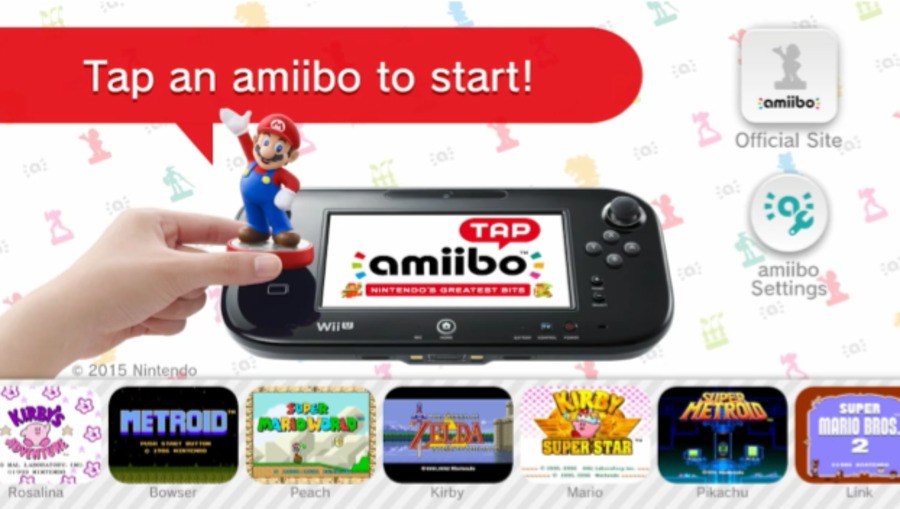 Today's Nintendo Direct held a neat surprise for fans of the company's amiibo toy range. amiibo Tap: Nintendo's Greatest Bits is a free downloadable title which uses amiibo figures to unlock snippets of classic Nintendo titles.
Tapping an amiibo unlocks a 3 minute "scene" from a range of retro titles - such as Super Mario World, Zelda: Link to the Past or F-Zero - and the scene you get is totally random. During the Direct, Nintendo's Satoru Iwata channelled the spirit of Forrest Gump and amusingly likened it to opening a box of chocolates - you don't know what you're going to get.
Nintendo is aiming for a Spring release with this unique package.