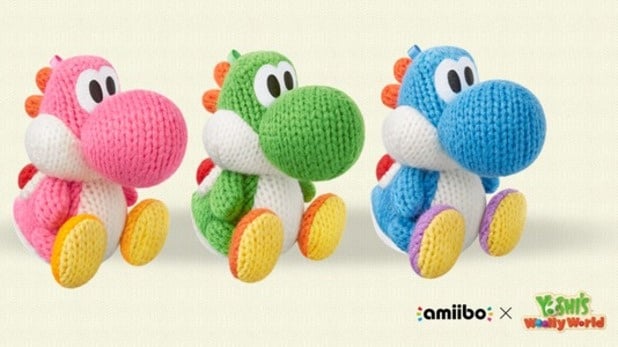 When it comes to amiibo, it's hard not to be charmed silly be the yarn toys that are being released along with Yoshi's Woolly World on Wii U. They're amiibo made of wool - let's just digest that for a moment...
Of course, stock will probably be harder to come by than an original Call of Duty concept, so the race will be on. UK gamers should be warned, then, that pre-orders are starting to open on some retail sites - the title arrives in Europe on 26th June.
Two retailers in the UK have opened pre-orders. The cheapest is ShopTo, which is offering each variation for £16.85 each and the game for £34.85. The we have GAME, which has multiple options:
Yoshi's Woolly World game alone - £34.99
Individual Yoshi amiibo - £19.99
Game + green Yoshi amiibo - £49.99
Yoshi amiibo triple pack - £49.99
Game + all three Yoshi amiibo - £79.99
These amiibo are a little pricier than the standard toys, but that's not surprising considering the material and design. At the time of writing the official Nintendo UK store is yet to launch pre-orders for the toys.
Are you tempted by any of these pre-order options?
Thanks to all that gave us the heads up.