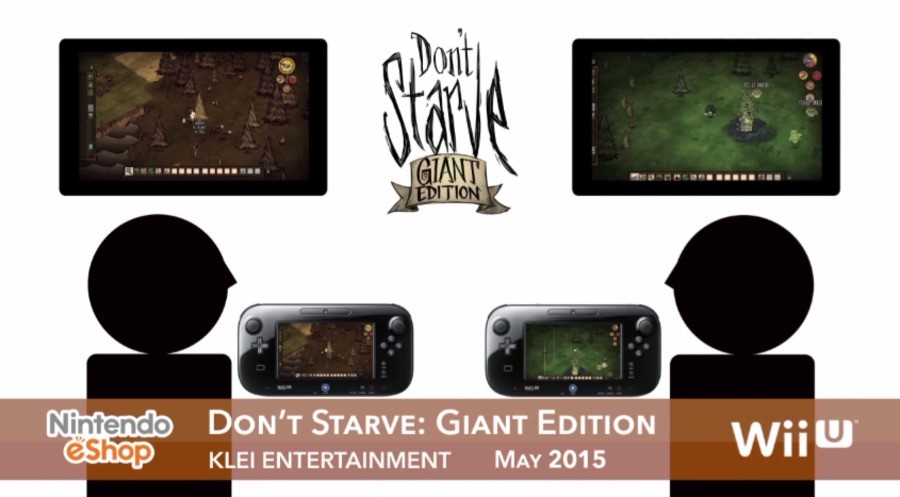 The most recent Nintendo Direct broadcasts certainly had plenty of details, and as per tradition there was a segment dedicated to the eShop. In Europe there was the welcome news that Azure Striker Gunvolt will arrive today (2nd April), and the charming Mighty Gunvolt will be free until 2nd July with purchases of the main Inti Creates download.
In North America, there was an eShop segment that revealed some promising promotions and titles; particular spotlights were given to OctoDad: Dadliest Catch and Adventures of Pip, both due in May. Mutant Mudds Super Challenge is coming to Wii U and 3DS in June, and will support cross-buy - download on 3DS and get a free Wii U copy, or vice-versa; it'll also have a 'loyalty discount' if you own the original Mutant Mudds. There'll also be a deal on Don't Starve: Giant Edition in May, with a free second copy with all purchases. These deals certainly seem a positive way to boost interest in some download games.
Beyond that there was a sizzle-reel showing off plenty of titles, below.
Nintendo also published a whole range of extended videos, which you can check out below.
Adventures of Pip:
Dementium Remastered:
Attack on Titan: Humanity in Chains:
DOOORS:
Mutant Mudds Super Challenge:
Octodad: Dadliest Catch:
Race the Sun:
The Bridge:
Affordable Space Adventures:
Life of Pixel:
NOVA-111:
BOXBOY!:
Ninja Pizza Girl:
Don't Starve: Giant Edition:
---
Are you excited by the upcoming eShop line-up? Let us know.