It's a common refrain to say that Nintendo releases the 'coolest' stuff in Japan, but there are a number of reasons why that's said an awful lot. Perhaps there's something in the statement, if this lovely card game is anything to go by.
Fire Emblem Cipher is due in Japan this summer, no doubt to coincide with the arrival of Fire Emblem If, the new arrival (well, arrivals) due in the country soon - due in 2016 in the West. Card games are clearly bigger business in Nintendo's homeland and also reference the company's origins, and this is also being developed by the strategy masters at Intelligent Systems.
While we may not truly understand how the game works as yet, it doesn't matter a huge amount; the artwork is attractive enough.
Would you like to see this card game make it to the West alongside the new 3DS title in 2016?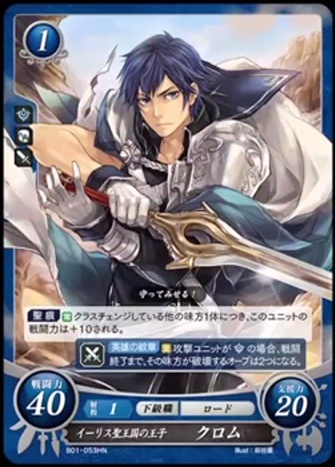 Images credit: desireedelite.co.vu
[source tinycartridge.com]