In case you missed the memo, Choice Provisions is what was once known as Gaijin Games, the studio that graced the Wii with the BIT.TRIP games and brought the snappily titled BIT.TRIP Presents: Runner 2 Future Legend of Rhythm Alien to the Wii U eShop. Choice Provisions is also a publisher, too, with Woah Dave! a recent arrival on the 3DS and more titles on the way to Nintendo systems.
Confirmed upcoming releases from the company (as publishers) are Shutshimi and Dragon Fantasy: The Volumes of Westeria, both heading to the Wii U with the latter also planned for the 3DS, showing that the team which achieved such popularity on WiiWare is still committed to Nintendo hardware.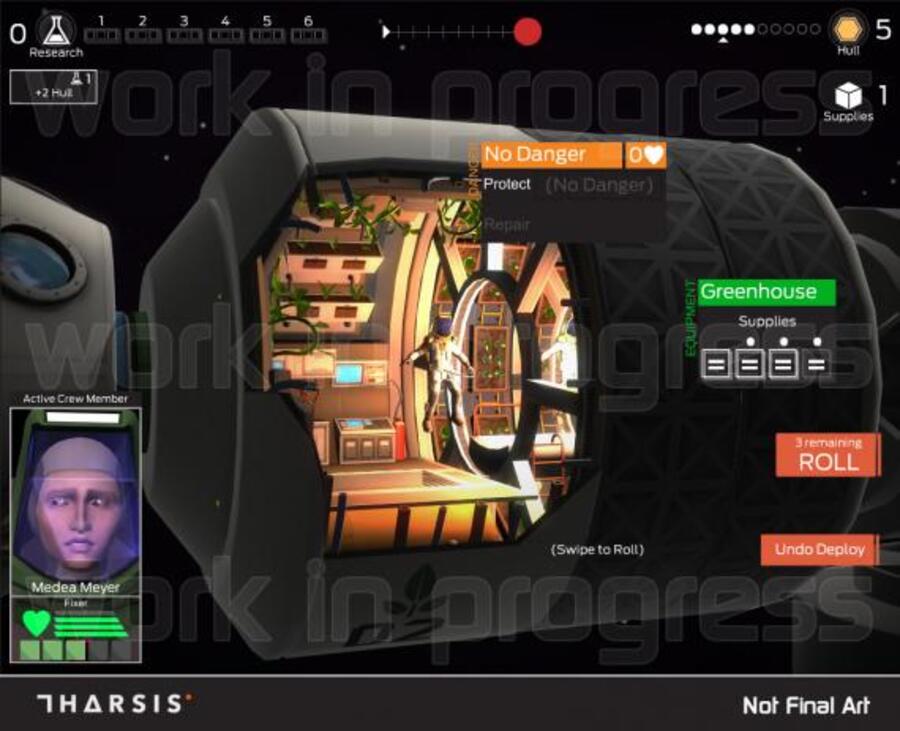 In an interview to be published on Nintendo Life later today, Associate Producer Dant Rambo has told us that there are also discussions for more releases on Wii U. In this case, the prospective release is PC strategy title Tharsis. Rambo said the following:
We're currently hard at work on games called Tharsis and Laserlife. The former is a perma-death, turn-based strategy game about the first manned mission to Mars; the latter is a music game where players are tasked with restoring the memories of a dead astronaut. Both are significant departures from our previous work and we're really excited about them!

In fact, we've been talking a lot about bringing Tharsis to the Wii U! Stay tuned for more info about that.
Current confirmed for Steam and iOS, this is a turn-based strategy game with permadeath; the following description of Tharsis is from the game's official page.
Tharsis is a turn-based strategy game with high stakes, tenuous odds, and cannibalism. Players assume control of The Aporea, a ship embarking on the first-ever manned mission to Mars. It's an extremely dangerous undertaking, rendered more so by the fact that the ship is struck by a hulking asteroid at the start of the game.
Would you like to see Tharsis on Wii U? Let us know, and be sure to check back for the full interview later today.