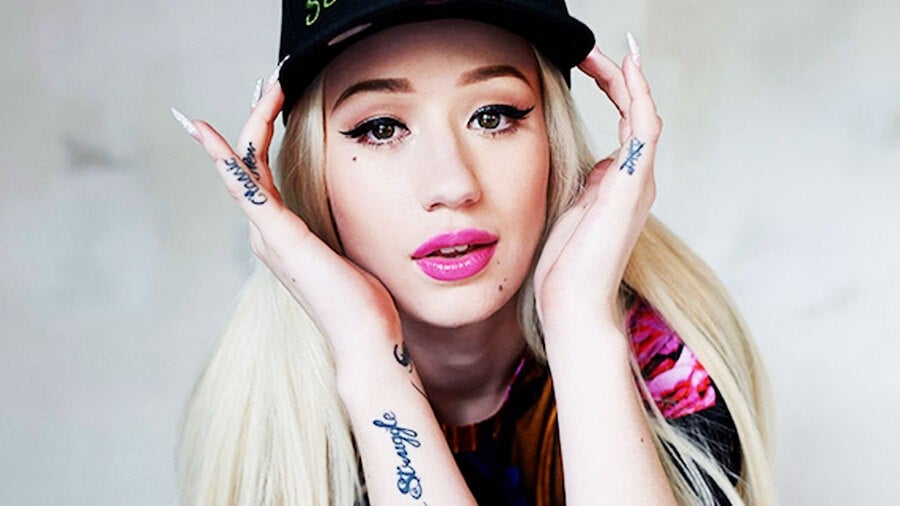 Australian rapper Iggy Azalea - real name Amethyst Amelia Kelly - is a pretty hot property in the music world right now, despite the fact that she's been referred to as the female Vanilla Ice (sounds like an insult if you ask us). If you need any proof of this, then you should check out this video she's done with Vogue, where she shows off her massive house, her expensive sports car and her own personal swimming pool. And she got all of that just for gibbering over some music! We're not jealous, honest.
In the video, the presenter asks the 24-year-old rap star 73 questions - the vast majority of which are so mind-numbingly inane that it's a wonder Iggy didn't run him over in her lush white Ferrari. However, amid the queries about fantasy animals and Twitter hashtags, there is one question that is worth taking note of - around the 3 minute mark, Iggy is asked what item she'd take with her should she ever find herself in the position of packing for a one-way trip to Mars.
She replies that she'd maybe take a "handheld Nintendo" to "keep her busy". Sadly, she stopped short of clarifying exactly which "handheld Nintendo" that might be - our money is on a super-rare dual-screen Game & Watch or a limited edition Game Boy Light. We imagine that's how Iggy would roll.
But the real burning question - which didn't get asked, we should point out - surely relates to her name. With her apparent preference for Nintendo consoles, surely her stage moniker is taken from Koopaling character Iggy, who stars in the Super Mario series? Sadly not. Her childhood dog was called Iggy. Boo.
Thanks to Eiffel65 for the tip!