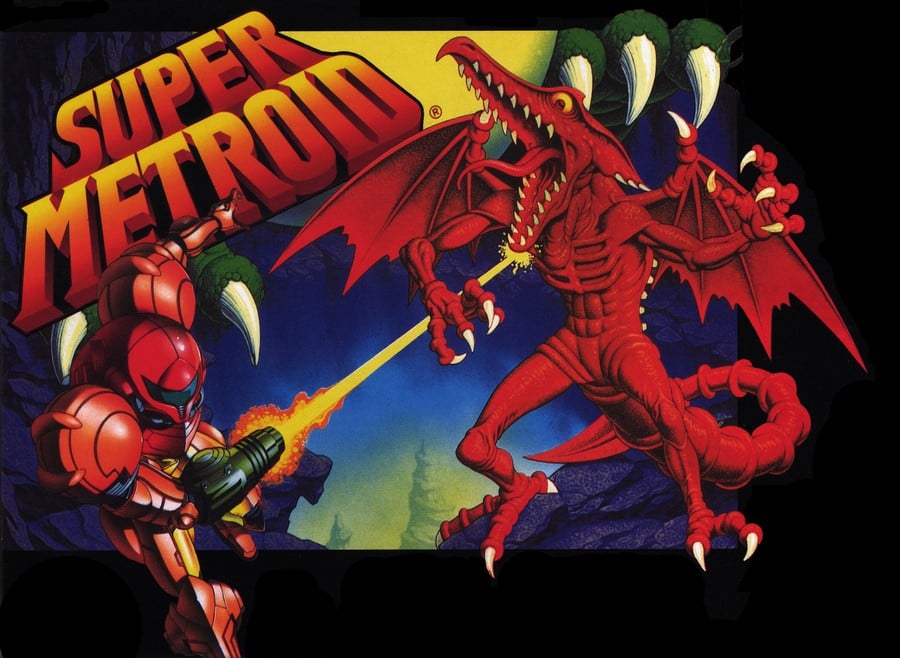 In this revived series of features we'll look at games we feel merit remakes and remasters, either to celebrate their impact or to bring them to a new audience.
The Metroid franchise is in an odd state of limbo, which we certainly hope will be resolved with an announcement of some description in 2015. There's certainly a clamour for the mysterious current workings of Retro Studios to be a fourth entry in the Metroid Prime series, while the continuing silence around notable studios such as Next Level Games - which is independent but focused on Nintendo projects - also has some fantasizing about what could come.
It's a slightly peculiar state of affairs, all told, and the gap is widening in years and in terms of generations between entries. On the home console front the last arrival was Metroid: Other M in 2010, and we can assume a logical gap between future announcements and actual releases; the gap's even more notable in the portable space, with Metroid Prime: Hunters being a 2006 release. Spaces between releases are common, of course, but in examples such as The Legend of Zelda there's certainty that home console entries are in the works, at least, while portable titles arrive more regularly. With Metroid we don't feel the same degree of confidence, though senior figures in Nintendo did at least say there was hope of future Metroid news during an E3 2014 interview.
So, to the topic of this Remake Request - Super Metroid on 3DS, for which we'd naturally add a '3D' in the title. It's not an aimless request, but one with some logic behind it.
First of all, Metroid Dread is the 2D Metroid we really want, as it'd be new, but its history is so troubled and long that its appearance would be a bit of a shock. Yet we do feel that a 2D game, with nice layered effects, would suit the 3DS and its audience rather nicely, even accounting for the arrival of the C-Stick on the New Nintendo 3DS. We adore the Prime series in first person, but that seems like a natural fit for a TV rather than a small portable, notwithstanding the precedent of Hunters. Also, that E3 interview did show that Nintendo's aware of the need to accommodate and support both key styles, with Shinya Takahashi saying the following:
So it has been a while since we released the last one and we're having discussions internally about what we can do next. So at this point we have two different types of Metroid games. We have the Prime style of Metroid game and we have the more traditional style of Metroid game. We feel that we do need to take care of both of these styles of play. And the hope is that at some point in the near future we'll be able to share something about them.
The timing fits, just about, as last year brought the 20th Anniversary for Super Metroid - the ship has sailed on a matching release, but the landmark of 'over 20 years' is there for Nintendo, especially as the SNES title remains one of the most iconic in its library. In terms of its role in popular and gaming culture, with music remixes, dedications and general good feeling towards it, there's little denying that it's lost little of its allure.
With the 3DS family arguably into its home stretch, perhaps its last two years, remakes and remasters provide useful and relatively quick projects to flesh out the library. It's not as if Nintendo's been shy of producing ports and remasters on the portable, and we reckon this one would generate a lot of interest.
Yet, of course, Super Metroid is already available on the Wii U Virtual Console. That's a consideration, naturally, which is why this would need to be a budget $30 (rather than $40) retail release, perhaps, but also offer more. Enhanced visuals, an extra unlockable mode, and perhaps even extended content that could incorporate aspects seen in other Metroid releases.
In other words, it'd have to be a project along the lines of what Metroid: Zero Mission brought to Game Boy Advance - that's coming to the Wii U Virtual Console in Europe this week, which certainly prompted some real buzz here on Nintendo Life. It delivered enhanced visuals, tweaked areas, new abilities that utilised ideas that had evolved in the series, and basically provided a version of the NES original that was memorable and admired. By utilising stronger technology to build on excellent foundations, Nintendo delivered a top-notch experience.
That's what we have in mind here, and it's a similar principle to The Legend of Zelda: Ocarina of Time 3D and Majora's Mask 3D - these games are in their original form on the Wii Virtual Console, but the 3DS versions provide modern touches and improvements that are difficult to resist.
If Nintendo's unsure of what direction to take with the Metroid series, particularly in the portable space, then this seems like a potential easy win. It would honour one of the company's greatest games, introduce it to a new audience, provide handy filler in the 3DS game library, and have a lower workload. That's not to say projects like this are entirely easy, especially as improvements, extra content and features would be required, but it's also lower-risk (arguably) and less demanding than an entirely new game.
We'd love any portable Metroid, in truth, and if an all-new experience isn't possible a remaster of Super Metroid would be a release to savour.
What do you think? Do you agree with this or think it's a bad idea?