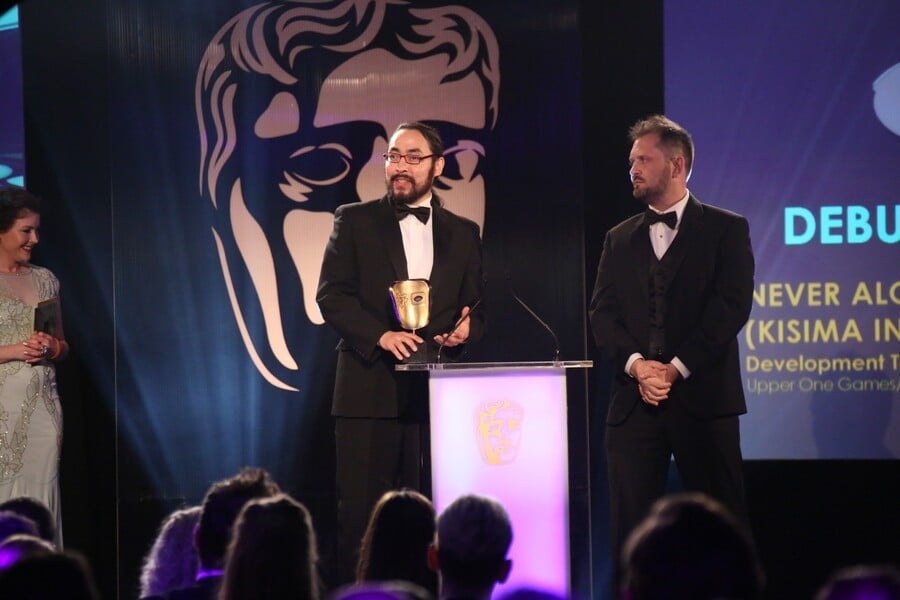 The BAFTA Game Awards do occasionally celebrate and reward the best of what Nintendo offers, but can also leave us scratching our heads. This year, notably, the Mobile / Handheld category didn't have a single 3DS game, which we certainly found baffling. Nevertheless Mario Kart 8 was nominated in multiple categories - Audio Achievement, Best Game, Family Game and Multiplayer Game - while the brilliant Shovel Knight was up for Debut Game.
Well, neither game won, with Destiny scooping Best Game (a surprise result), Alien Isolation picking up Audio Achievement, Hearthstone: Heroes of Warcraft winning the multiplayer gong and Family Game went to Minecraft: Console Editions . Disappointing all around for Nintendo, though Shovel Knight was at least beaten to the Debut award by a game currently heading to the Wii U eShop with exclusive features - Never Alone by Upper One Games. OlliOlli, recently ported to Wii U and 3DS, picked up the Sport game award.
We've spoken to key creative figures in Never Alone this week, and will publish that interview soon.
In the meantime, let us know what you think of this outcome from the BAFTA Game Awards.