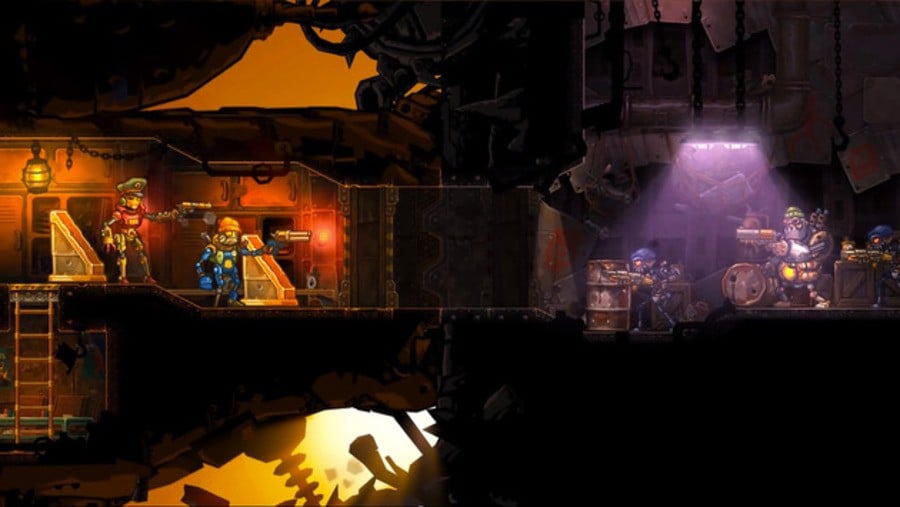 SteamWorld Heist is set to be one of the most intriguing download releases of 2015. A follow-up - but not sequel - to the hugely popular SteamWorld Dig, developer Image & Form is aiming to release the title across multiple platforms, including the eShop on Wii U and 3DS. It's a departure for the series, as it adopts a 2D perspective for turn-based strategy, with an economical mechanic of invading and looting other ships throughout the universe; naturally they're run by steam-driven robots.
Since its reveal last year there have been some screens and relatively minor announcements, but it's now finally going on the road to give the public a chance to try it out. Image & Form will be showing the game at the following events.
PAX East (Boston) - 2nd-4th March
EGX Rezzed (London) - 12th-14th March
The Steampunk World's Fair (New Jersey) - 15th-17th May
Are you heading to any of these events, and will you be heading to the Image & Form booth? Let us know.
If you want to know more about the game check out our interview with Image & Form and our first impressions.