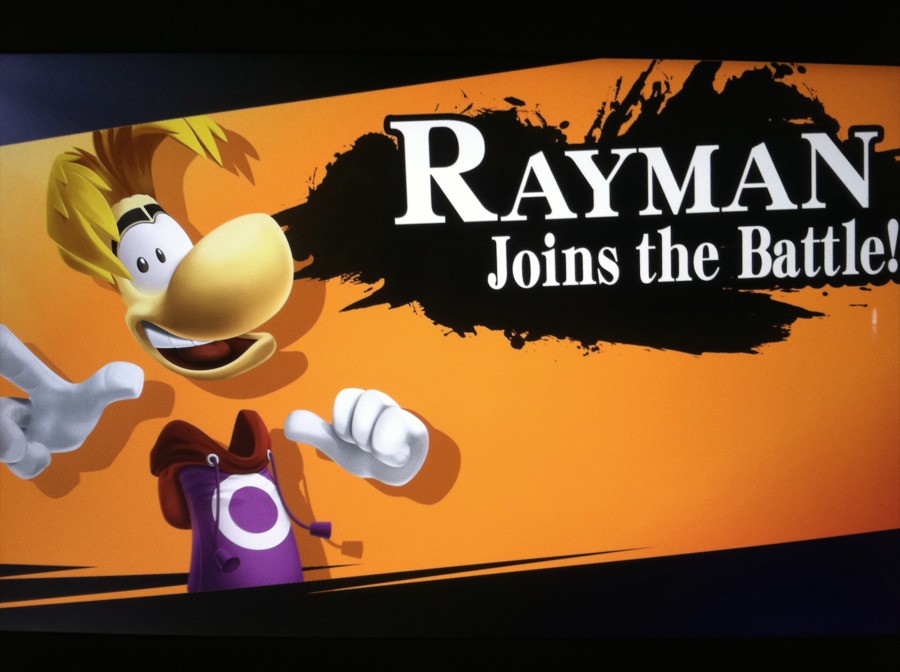 UPDATE: The video below has now been revealed by the creator to be a very elaborate hoax made using editing software; that's another Smash Bros. rumour down for now.
ORIGINAL STORY: It seems like the Super Smash Bros. hype train just never stops rolling. Prior to the release of Super Smash Bros. for Nintendo 3DS, speculation was at its peak as everyone tried predicting who would make the character roster. Though the launch period has passed, fans still have content to look forward to, with the Super Smash Bros. Melee veteran, Mewtwo, planned for a DLC release in Spring. This raises the question, though: will there be more DLC? If this "leak" is anything to go by, there certainly could be.
Allegedly, Rayman is set to be entered into the game at some point; this is a return for the Ubisoft mascot in the rumour mill. As you'll see, screens and video include off-screen footage showing Rayman's character portrait within the roster, though there's no actual gameplay footage of him in action at the moment; as a result we'd suggest taking this one with a grain of salt. However, do be sure to note that Masahiro Sakurai said Mewtwo's introduction would be "an experiment to act as a foothold in content distribution", suggesting that there's more than just Mewtwo planned as DLC for the titles. In addition Rayman, just like Mewtwo, did receive a character trophy in the initial game - we should note that it's possible the video below will be taken down, but it was live at the time of publication.
What do you think of this? Do you think Nintendo has plans to release more DLC? Would you like to play as Rayman?
[source neogaf.com]