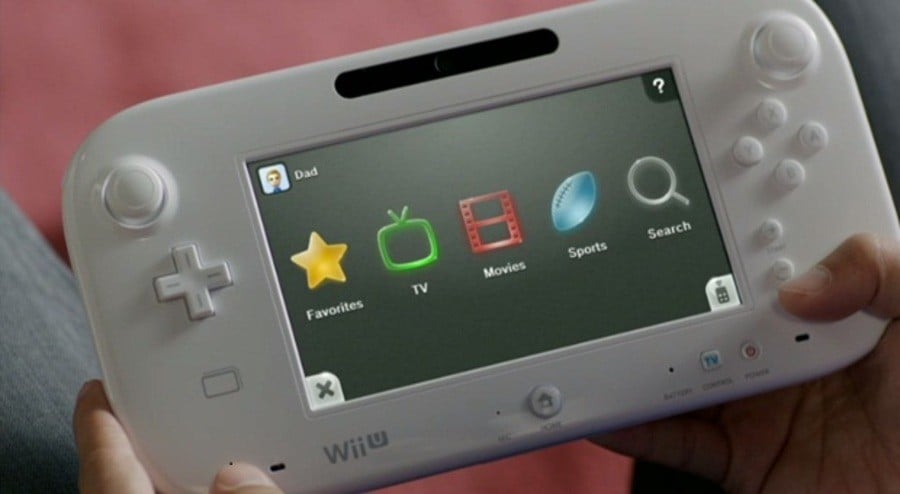 When Nintendo announced the Wii U release date at a press event back in 2012, a key feature that was given a fair amount of time was TVii. The service works as a hub to bring together various networks and TV services into one app, utilising the GamePad and some interactive elements in a bid to be intuitive and interesting for viewers to use. Live in Japan and North America, the latter region in particular still has occasional competitions and events - normally promoted through social media - that utilise the service.
TVii has never made it to Europe, however, as the logistical challenge of dealing with different satellite / cable TV networks in each country and producing a cohesive product was clearly a challenge. Frankly, here at Nintendo Life we'd come to the stage where we assumed it would never be active in the EU; Nintendo of Europe has now put everyone in the region out of their misery by confirming that the service is cancelled.
The full statement is below.
At Nintendo of Europe, we continue to challenge ourselves to develop a range of entertaining experiences for all to enjoy. Due to the extremely complex nature of localising multiple television services across a diverse range of countries with varied licensing systems, regrettably we have taken the decision not to launch the Nintendo TVii service within the European region. Although on this occasion we did not anticipate such challenges, we will always strive to develop a range of entertaining experiences for all our users to enjoy.

With this in mind, Nintendo of Europe has launched the Nintendo Anime Channel, a new video-on-demand service on Nintendo 3DS which offers users the chance to stream anime series from the likes of Pokémon, Kirby, and Inazuma Eleven. New content will be added regularly and access to this service is granted simply by downloading a free application from Nintendo eShop.
It seems a little odd to cite the Nintendo Anime Channel as some kind of peace offering, as it's on 3DS not Wii U, and is focused on streaming specific animated TV series.
In any case, this is no real surprise - for Europeans TVii will forever be the Wii U feature that got away.
Thanks to all that sent this in.
[source nintendo.co.uk]