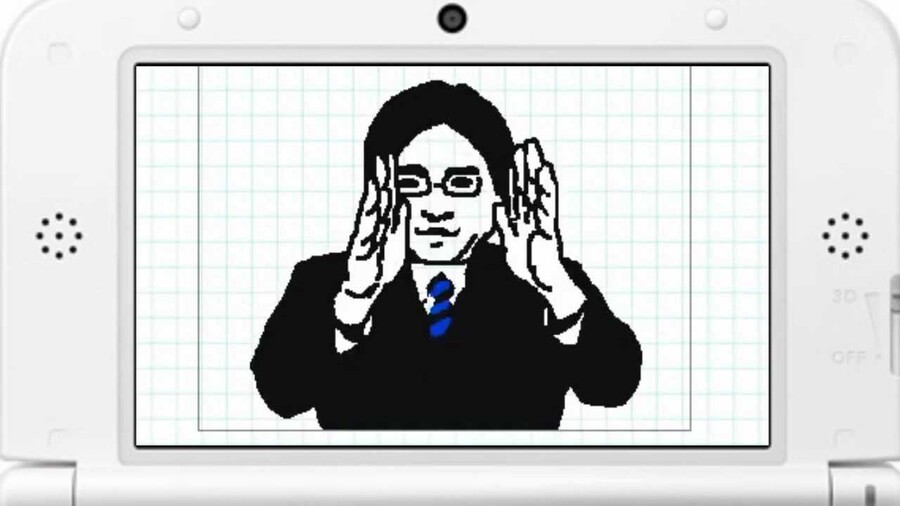 When Nintendo announced the end of the Club Nintendo Loyalty Rewards Program, many were sad to see it go. Though it was a relic of a time when Nintendo was less up to date in its online services, it still signalled the end of an era. Regardless, most feelings of nostalgia and sadness immediately evaporated when Nintendo also announced that the service was going out with a bang - in North America, at least - by putting a massive catalogue of games and goods, both new and old, up for grabs.
One of these goods was the long-awaited sequel to the classic Flipnote Studio for Nintendo DSi - Flipnote Studio 3D - which Nintendo said would arrive at some point this week. The app was reportedly made available for download from the site for an extremely limited amount of time, however, yet it didn't take long for a surge in traffic to prompt the North American site to crash. In the wake of Nintendo's announcement of it closing down Club Nintendo traffic volumes have undoubtedly been particularly high, and this latest development has now caused a further delay of Flipnote Studio 3D to later this month.
We'll keep you updated on the fate of Flipnote Studio 3D as this develops further. What do you think of this? Were you one of the lucky few that grabbed it before it was taken down? Are you frustrated by this delay?
[source flipnotestudio3d.nintendo.com, via club.nintendo.com, nintendonews.com]