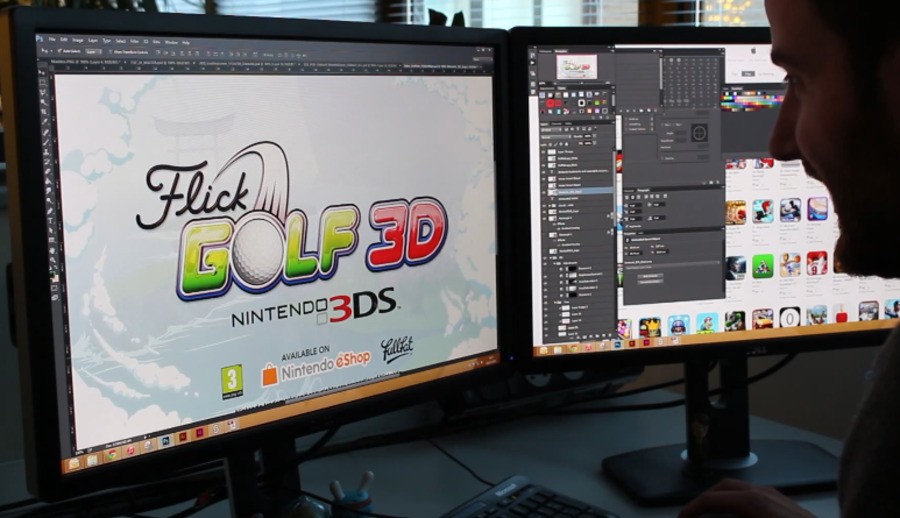 Full Fat Games is a serious player in the smartphone arena, having clocked an amazing 55 million downloads across its range of casual yet compelling iOS and Android releases. If you own a smartphone then chances are you've probably played one of the studio's games - be it Flick Golf, Flick Soccer, Agent Dash or All Star Quarterback - but what you might not be aware of is that Full Fat was actually founded many years before mobile phones gatecrashed on the gaming scene.
Found in 1996, Full Fat's first projects were on Nintendo formats, starting with the Game Boy Color. As the years progressed the company partnered with a wide range of clients - including EA, Acclaim and Sega - to create software for the Game Boy Advance, Nintendo DS and Nintendo Wii. The smartphone revolution - along with the ability to self-publish - allowed Full Fat to become more independent and branch away from consoles, but things have now come full circle as the studio is preparing to launch its first 3DS eShop title.
Flick Golf 3D is an adaptation of the hit smartphone title which makes excellent use of the 3DS console's auto-stereoscopic display. We'll be running a full hands-on with the game next week, but in the meantime we paid the team a visit at its lush HQ in the historic UK town of Warwick to chat a little about the history of the studio and why it's choosing to support the 3DS now.