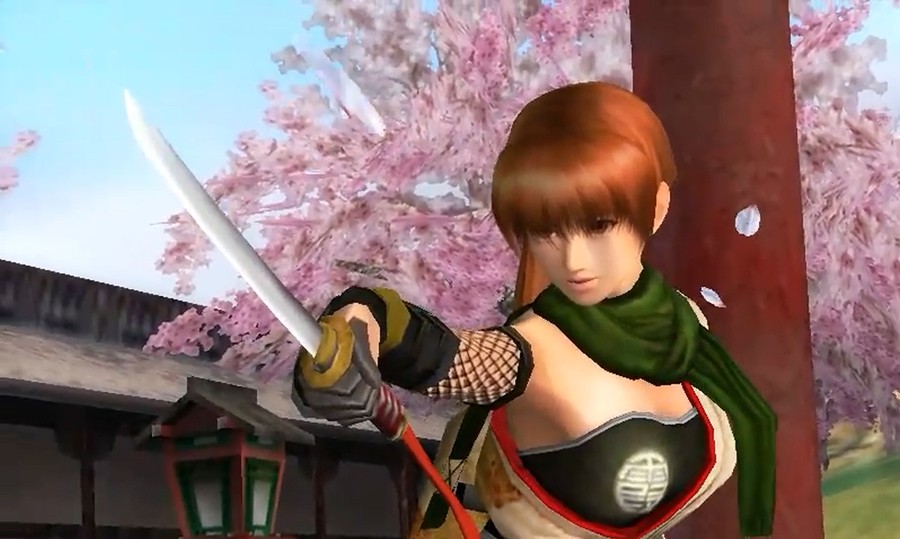 Team Ninja's Dead or Alive series has been running since the days of the Saturn and PlayStation, and has built up a large following thanks to its excellent gameplay and depth. However, it's perhaps just as famous for its female characters, who boast somewhat exaggerated vital statistics and wear as little clothing as possible during combat.
The franchise - which came to the 3DS in the form of Dead or Alive: Dimensions - has come under fire more than once in the past regarding its highly sexualised female fighters, and ahead of the release of the latest instalment - Dead or Alive 5: Last Round - producer Yosuke Hayashi has felt compelled to address the situation in an interview with MCV:
Our characters, male and female alike, are created in a fantasy setting and are using extraordinary abilities to compete with each other in a clearly light-hearted, over-the-top universe. Their abilities are very balanced and we want to present all of them as dynamic, strong, sexy and confident. In our eyes, every fighter has the same potential.
What is important to remember here is that Dead or Alive is a series developed in Japan, where the interpretation of beauty is very different to that of Europe or the US. There is a cultural barrier between what appeals to our fans in the East and what to those in the West so, of course, we are taking that under consideration in our development and marketing.

As far as Dead or Alive is concerned, our philosophy is to try and make a game that our fans can enjoy, in both the East and the West, and regardless of gender.
Hayashi's comments have attracted the attention of western games journalist Cara Ellison, who called for equality in the games that make it out of Japan:
Yosuke Hayashi has neglected to mention that Japan has a huge number of games and comics dedicated to objectifying male bodies that the western publishers have neglected to bring to us.

The only recent western games company that has indulged western audiences that might be sexually attracted to masculine bodies has been Voltage Inc's series of dating sims for Android and iPhone – and they seem to be doing extremely well.
However, in the same interview with MCV, Modern Dream's Helana Santos voiced the opinion that players are free to ignore Hayashi's games, just as he is free to create them:
I believe that as game developers we should have freedom to express creativity in all forms whilst responsibly recognising its consequences. There are now markets for many types of games and players should have the freedom to choose whether to embark on the developer's journey or not.
Did you pick up Dead or Alive: Dimensions on the 3DS? What's your take on this delicate topic? Share a comment below to let us know what you think.
[source mcvuk.com]