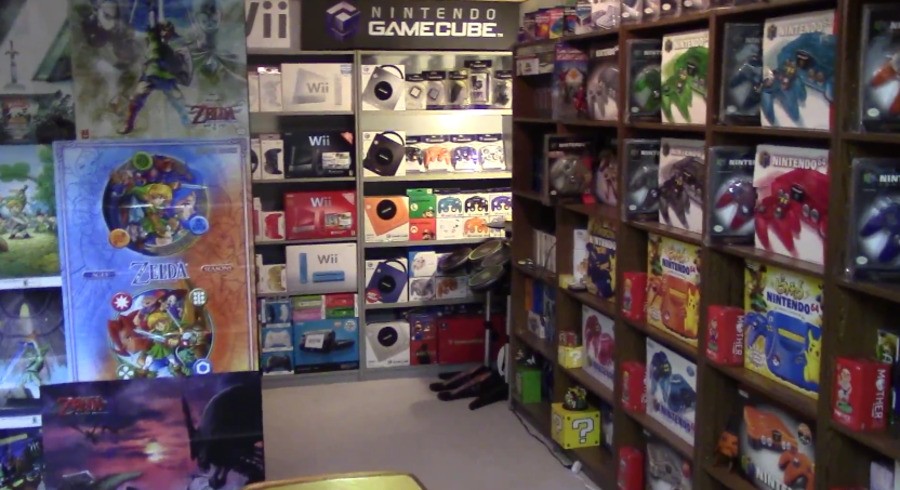 Do you consider yourself a Nintendo collector? If so, there's a good chance that you have all of the consoles, a few rare games, and some exclusive memorabilia from Club Nintendo; a collection that any Nintendo fan would be proud of. No matter what rare or precious items you do have, there's no way that your collection is as expansive as that of YouTube user Nintendo Collecting.
Nintendo Collecting, who goes by the name Lithium, recently uploaded a video touring his massive collection which, according to the video's description, includes "over 500 of the best Nintendo home console games, more than 50 boxed console variations, over 120 controllers, 300 magazines, 400 figures and 20 posters." Lithium states that he has been collecting for seven or eight years - a surprisingly short amount of time to amass everything that he has - and it is very obvious that he cares about Nintendo products way more than any of us do.
Take an hour out of your day to watch the video, then voice your envy in the comments section below.
[source youtube.com]