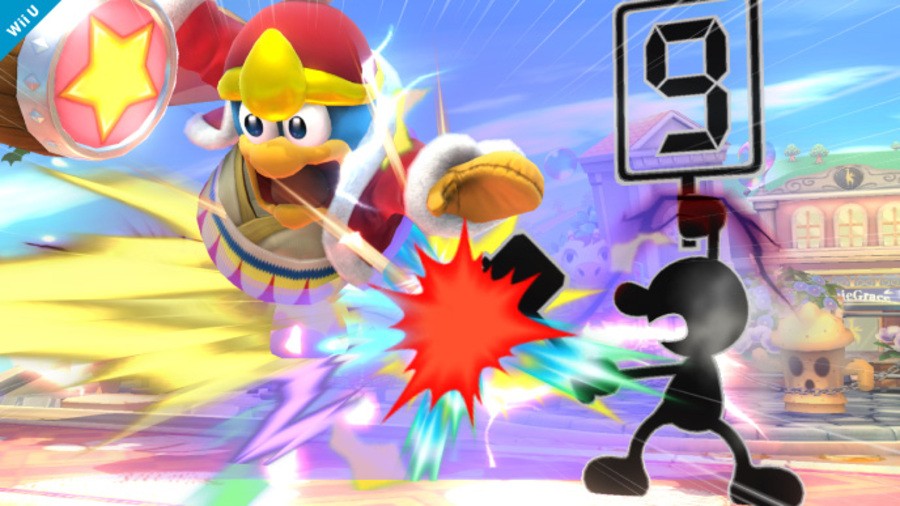 Just recently a YouTube channel titled Mema Haxx posted a video that - very briefly - showed hidden Duck Hunt amiibo data being activated; the basic suggestion reinforces what we half expected, that Nintendo's set up code within the game to support amiibo for still unannounced figures. Considering the fact the company cited a goal of releasing toys for the whole cast during E3 last year, this simply demonstrated that the relevant data is already in the game as opposed to arriving in software updates.
That original video was rather short, though, and as it skipped much of the amiibo process in the game raised some questions. The hacker seems keen to quell any doubts, so has posted a longer video featuring Mr. Game & Watch - this shows the amiibo being created, signed into a fight, levelling up and then having its progress saved.
It's more thorough proof that this hack is legitimate, naturally, with the hacker no doubt using a modded NFC chip to trick the game into detecting the unconfirmed, unreleased amiibo figure. Hacking figures and NFC chips is notoriously easy for those with the inclination and skill, with early batches of Skylanders toys once being scanned in stores and their codes being distributed online for gamers to trigger with generic NFC chips; Nintendo has countered this with the metallic patches in the packaging. As Mema Haxx has clearly got through to the Smash Bros. game code, however, they've found and started to demonstrate dormant amiibo data.
This acts as fairly decisive proof that on-disc data for unrevealed amiibo is ready to go, but doesn't absolutely confirm those toys will all make it to market; Nintendo still has to finish releasing its confirmed waves. We wouldn't be surprised if the full cast gets a run out, however, as the range appears to have been a sales success so far.
Is there a particular unannounced amiibo you hope will be brought to live in Super Smash Bros.? Let us know.