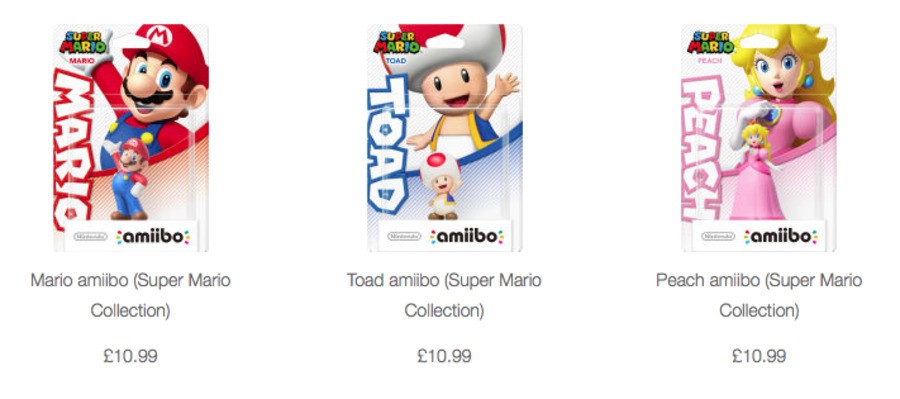 amiibo collectors will no doubt be rushing to their keyboards to preorder the latest Super Mario series of amiibo which got listed on Nintendo UK's online store today.
The following six amiibo can currently be reserved for the reasonable sum of £10.99 a piece, delivered to your door:
These new amiibo have a red base to distinguish them from their Smash Bros. focussed counterparts. They will all take centre stage in the upcoming Mario Party 10 and in addition to that the Toad figurine will unlock some bonus content in Captain Toad: Treasure Tracker.
It's likely that we'll also see some Super Mario series figures of Rosalina, Donkey Kong and Wario to use within Mario Party 10 one day, but until that time you'll be able to use the Smash Bros. counterparts.
What do you think of these new wave of amiibo? Will you be preordering one or many?
[source store.nintendo.co.uk]