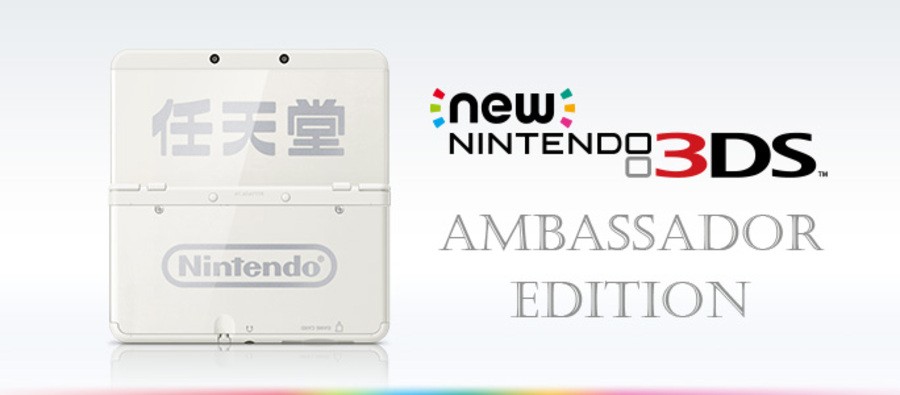 Just recently we reported that, through emails or simply trying their luck, more European Club Nintendo members were suddenly getting access to the New Nintendo 3DS Ambassador programme. It was hard to discern whether it was an intentional expansion of the scheme or the case that some accounts were simply receiving delayed access, but it now seems that some more Club Nintendo members will get a brief opportunity to join in on 12th January.
One of the Nintendo Life team that has missed out to date, based in Ireland, emailed Nintendo customer services to enquire about being included in the promotion. A member of the Nintendo UK customer services team sent him the following email.
Thank you for contacting us recently about the New Nintendo 3DS Ambassador Programme.
I am sorry to hear of your disappointment at not being included in the contacted people for this. I have added your Club Nintendo details to the list and providing there is available stock, you may receive an invitational email to purchase one of these limited edition bundles.

Should you be successfully added then you will receive an email on Monday 12th January. There is limited stock so if you are successful and wish to go ahead with purchase please follow information in the email as soon as you receive it, the order will need to be place before midnight of 12/01/2015.

If you have any further questions or queries, please do not hesitate to contact us.
This reinforces chatter that more emails have been getting sent out, and this indicates that there'll be a final wave of emails; as the above message suggests, this will be offering a very brief window to jump on limited remaining stock before the promotion ends.
If you're a European Club Nintendo member, it'll be worth keeping an eye on those emails on Monday.