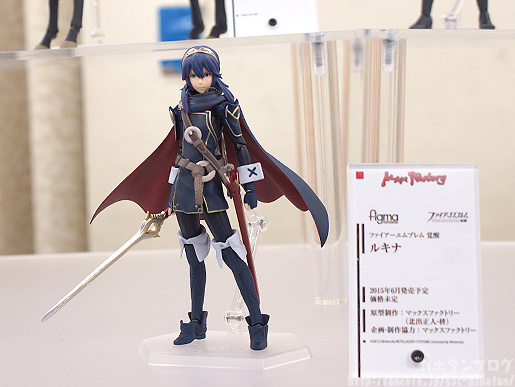 Good Smile Company have plenty to smile about after unveiling a fully painted version of Lucina from their figma range.
This figurine is superbly detailed, and if you can see past some obvious fragility this model shows off everything that's great about the Fire Emblem: Awakening character's design. Looking appropriately similar to Marth, this young warrior has been declared by the manufacturer as being an ideal match for one of their other models which they announced at the same time; a generic horse designed to be compatible with models in the figma range, which you can see below.
Whether you're an avid collector of such paraphernalia or just someone who likes the games, you can easily appreciate the effort that went into this model. This Lucina figurine will be available from June next year.
Is this something you'd be interested in buying, or do you prefer to admire this figures from afar with a fuller wallet? Let us know by leaving a comment below!
[source tinycartridge.com, via mikatan.goodsmile.info]