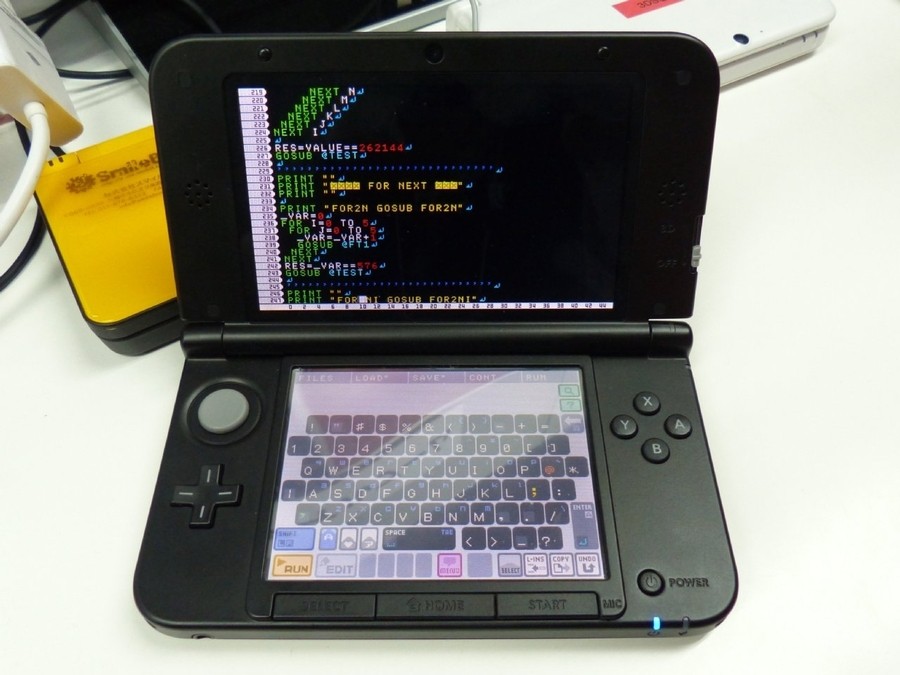 Programming tool Petit Computer — known in Japan as SmileBASIC — is getting a new 3DS version in Japan this month.
Developer SmileBoom Co.Ltd confirmed the release today, and also announced that the third programming contest will be held in conjunction with the Japanese launch. Although this contest will be based on the Japanese version of the game, SmileBoom has revealed that it will be open to international entries.
Naturally, you'll need a firm grasp of Japanese to take part — while a western launch is "on the way", SmileBoom has no date to announce at this stage.
Petit Computer originally launched as a DSiWare title, and this 3DS update improves on what has gone before by introducing special 3D support, allowing budding developers to create games with 3D effects.