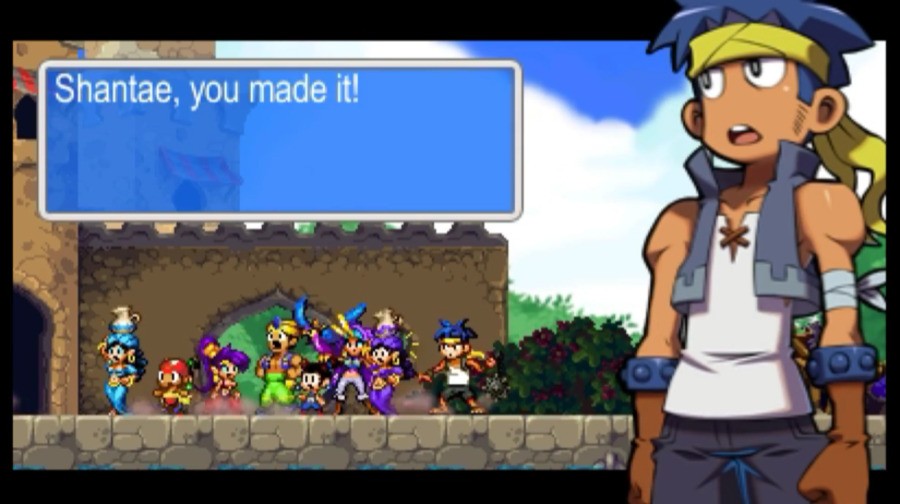 Shantae and the Pirate's Curse arrives in the 3DS eShop in North America this week for $19.99 — it's due in Europe "as soon as possible" — and WayForward is gearing up for the long awaited release. The IP is still very much the studio's main event, with this third entry having endured a number of delays; it's now ready to try and charm 3DS owners.
WayForward is certainly happy to plug the title's features, with the following being a sample from its press release.
Embark on a brand new adventure with Shantae, the hair-whipping belly dancing genie. When she loses her magic, Shantae must team up with her nemesis, the nefarious pirate Risky Boots in order to save Sequin Land from an evil curse. As a pirate, Shantae gains new weapons to advance her quest, slay monsters, battle epic bosses…and hopefully get her magic back in the bargain! But can she really trust her deadliest enemy?

The third Shantae game is the biggest yet! Beyond Sequin Land lie cursed islands and labyrinths each hiding a new piece of Pirate Gear - Flintlock Pistol, Pirate Hat, Scimitar, Risky's Boots, and even a Cannon. Upgrade Shantae's hair and weapons or unlock advanced Fighter's Moves. Locate maps, return lost Heart Squids, collect rare loot, and laugh out loud at the weird, wild, and wonderfully humorous cast of characters. Incredible stereoscopic visuals, unlockable Pirate-Mode, multiple endings, and an unforgettable soundtrack make this one game you won't want to miss!
Plenty to live up to, and it's not long until we'll see how well it delivers. The Wii U eShop version, meanwhile — which utilises the same pixel-based visuals as the 3DS iteration — is due this Winter, with no firm date beyond that.
The launch trailer is below, so check that out and let us know — if you're in North America — whether this is on your wishlist for this week's download update.