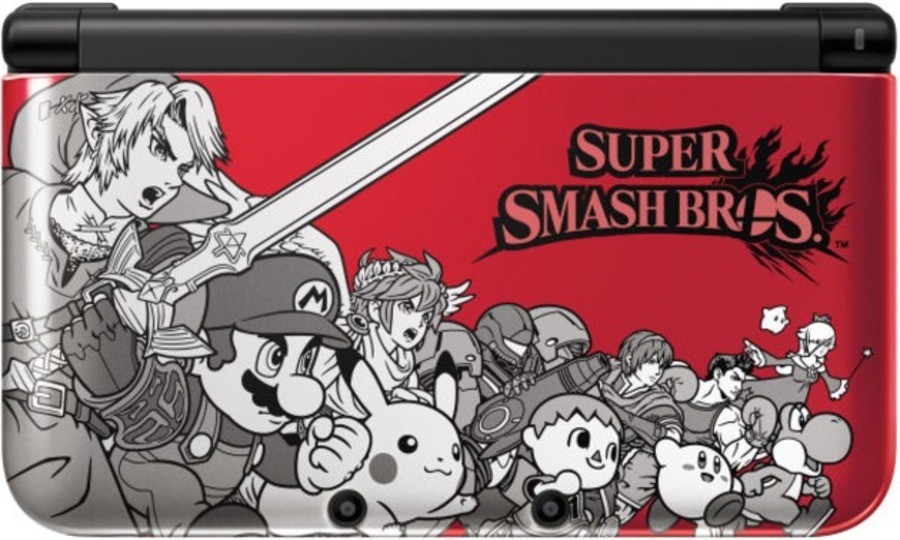 Remember that amazing red Smash Bros. 3DS XL that was confirmed for Europe not so long ago? It's coming to the US too, along with a blue variant of the same design.
Walmart is the source of the news, and has listed both the blue and red consoles in one of its promotional flyers. They're going to retail for $199.96 each, and are launching on September 19th — which would suggest that unlike the European version, the game won't come pre-loaded. However, it could come with a code which will allow the user to download the game when it becomes available — or Walmart could have made a good, old-fashioned mistake with that release date.
Thanks to Undead Terror for the tip.