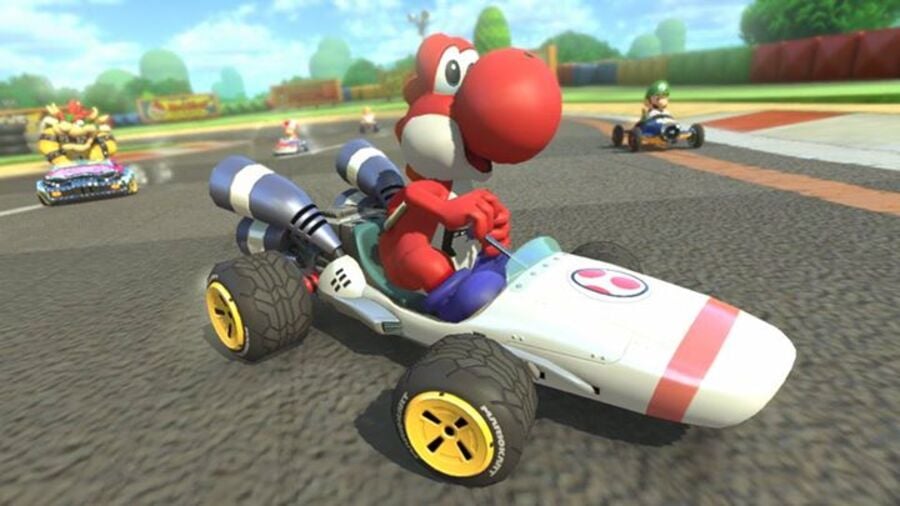 Nintendo has released a new trailer for Mario Kart 8, which shows the recently announced B Dasher in motion.
The kart will be available in the Legend of Zelda x Mario Kart 8 DLC pack this November. The classic racer made its first appearance in 2005 in Mario Kart DS, and soon enough you'll be able to use it yourself in glorious HD.
Be sure to check out the trailer below.
Are you excited for the return of this iconic kart? What vehicle would you like to see announced next? Let us know in the comments section!
[source youtube.com]