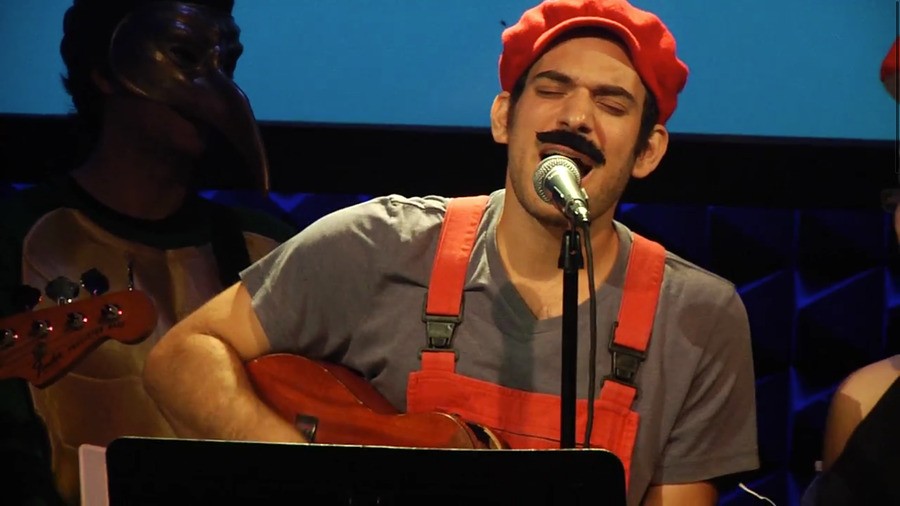 Jonathan Mann is the mind behind taking Shigeru Miyamoto's iconic red plumber and putting his story into the form of an opera.
Mann's script and score were originally performed over four days back in 2005, and the production was not performed again until 2013, when a final farewell performance was held and recorded. Mann has now uploaded the first act of his work in its entirety onto YouTube for the internet to enjoy.
The piece focuses on Mario's struggle with his humanity with a tongue-in-cheek style of humour and Mann in the titular role. The opera features characters such as Toad, Princess Peach, Bowser and a Goomba who taunts Mario into stomping on it.
Mann is best known for his viral and often off-the-cuff songs that he uploads to his YouTube channel. He also created a song about the Wii U detailing the struggles it faced back in 2013. It's a joy to see the passion and creativity from the creator and his fellow cast members become embodied in a medium that twenty years ago would have been a laughable fancy.
Be sure to check out the trailer below, and you can find the entire playlist for the production by clicking here. What do you think of Mann's interpretation of Nintendo's most iconic character? Make your voice heard in the comments.
[source medium.com]