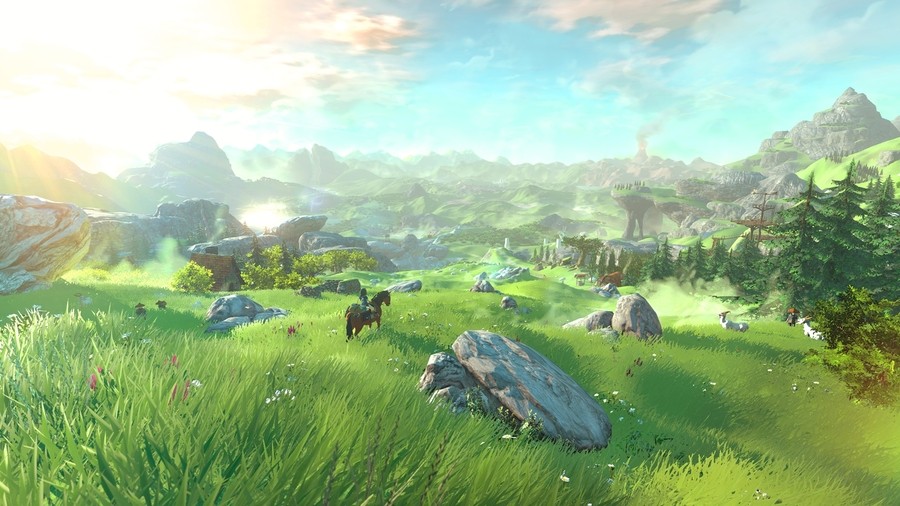 This year's E3 was notable for showing us the first footage of the next Legend of Zelda title, which is due to hit the Wii U next year. This new release promises a massive game world to explore, and has predictably become one of the most hyped Nintendo launches of next year.
Producer Eiji Aonuma has spoken to EDGE magazine this month about the game's open world setting, and has stated that the new title will move back towards the non-linear approach of the NES original:
In the original Legend of Zelda, there was no clear way to lead the main character to his goal. It was something that we entrusted to the players to find by themselves. As the game later expanded into a franchise, the structure of the game worlds became more and more complex – especially with the introduction of 3D – making it necessary for us to point the player in the right direction. Consequently, progression in the games became more linear.
Aonuma is very clear on the fact that this shift will only be possible thanks to the unique nature of the game's host hardware:
To recreate a similar experience to the original, we have to give the game world a simple structure that players can understand intuitively. In doing so, it's very important that we make every aspect of the world feel real and physically connected, so that it's doesn't look fake. We can achieve this thanks to the hardware features of Wii U, but to truly get a deep understanding of the game world, we also need a real map that depicts the world as it is. The GamePad is very effective for displaying this, and thus also [for] providing players with a constant hint on where to head to. I think we can safely say that the innovations in this new game are only possible thanks to the Wii U hardware.
The Wii U Legend of Zelda is certainly shaping up to be quite an exciting release — if you don't own a Wii U already, will this be the game to make you open your wallet? Let us know what you think.