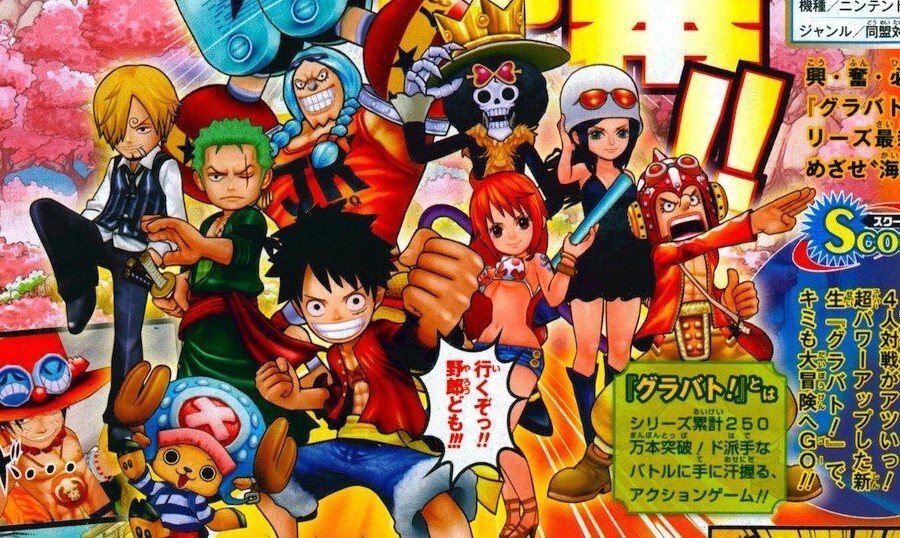 The One Piece juggernaut shows no signs of slowing down. We've only just had One Piece: Unlimited World Red here in the west, and Bandai Namco has now announced the next video game adaptation of Eiichiro Oda's famous anime and manga series: One Piece: Super Grand Battle! X.
This 3DS offering will feature 85 different characters from the One Piece universe, and according to Siliconera, you'll be able to create your own dream team of two main characters and two support characters and take them into massive pirate battles.
One Piece: Super Grand Battle! X is expected to hit retail in Japan this Winter. Given that we've seen a few One Piece games make their way to the west recently, it's fair to assume that gamers outside of The Land of the Rising Sun will also get to experience this title — presumably some time in 2015.
You can view a scan of the announcement — taken from this week's Jump magazine — below. The screens remind us of One Piece Grand Battle: Swan Colosseum on the Bandai WonderSwan Color, which is no bad thing as that game was fantastic. Let us know your initial impressions by posting a comment below.
[source siliconera.com]