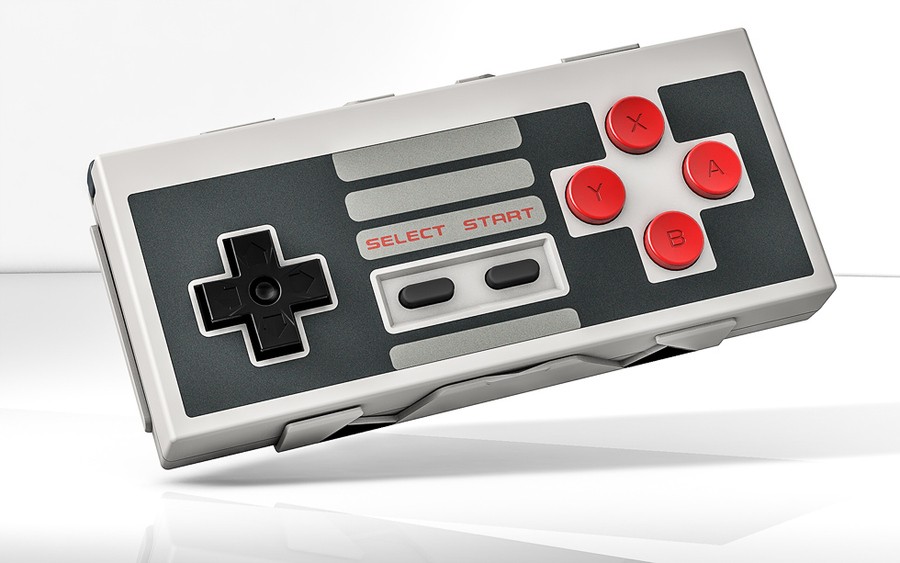 If you're fed up of using the Wiimote for games like New Super Mario Bros. Wii and Donkey Kong Country Returns, then you might want to take a look at 8Bitdo's new NES30 GamePad controller.
A near-perfect replication of the original 1985 Nintendo Entertainment System joypad, this controller brings the concept up to date by adding more buttons and allowing wireless connectivity with Windows, Mac, iOS and Android — as well as the Wii.
It contains a 480mAh rechargeable Li-on battery, and comes with a case which doubles as a stand for your smartphone or tablet. The firmware is also upgradable using the supplied USB cable, which means new functions and features can be added in the future. The USB cable also allows the pad to be used as a wired controller with devices which don't boast Bluetooth support.
8Bitdo is making the NES30 available through a wide range of global distributors, which you can find here. UK site Playmods is retailing the pad for 39.99 Euros (that's just over £30), while Supreme Equipment is currently selling the device with a 5 percent discount at $37.99 in North America. Both companies are sold out at present, but more stock is expected to arrive soon.
Is this a product you've be interesting in picking up? Let us know by hammering those A and B buttons and posting a comment below.
[source engadget.com, via nes30.com]