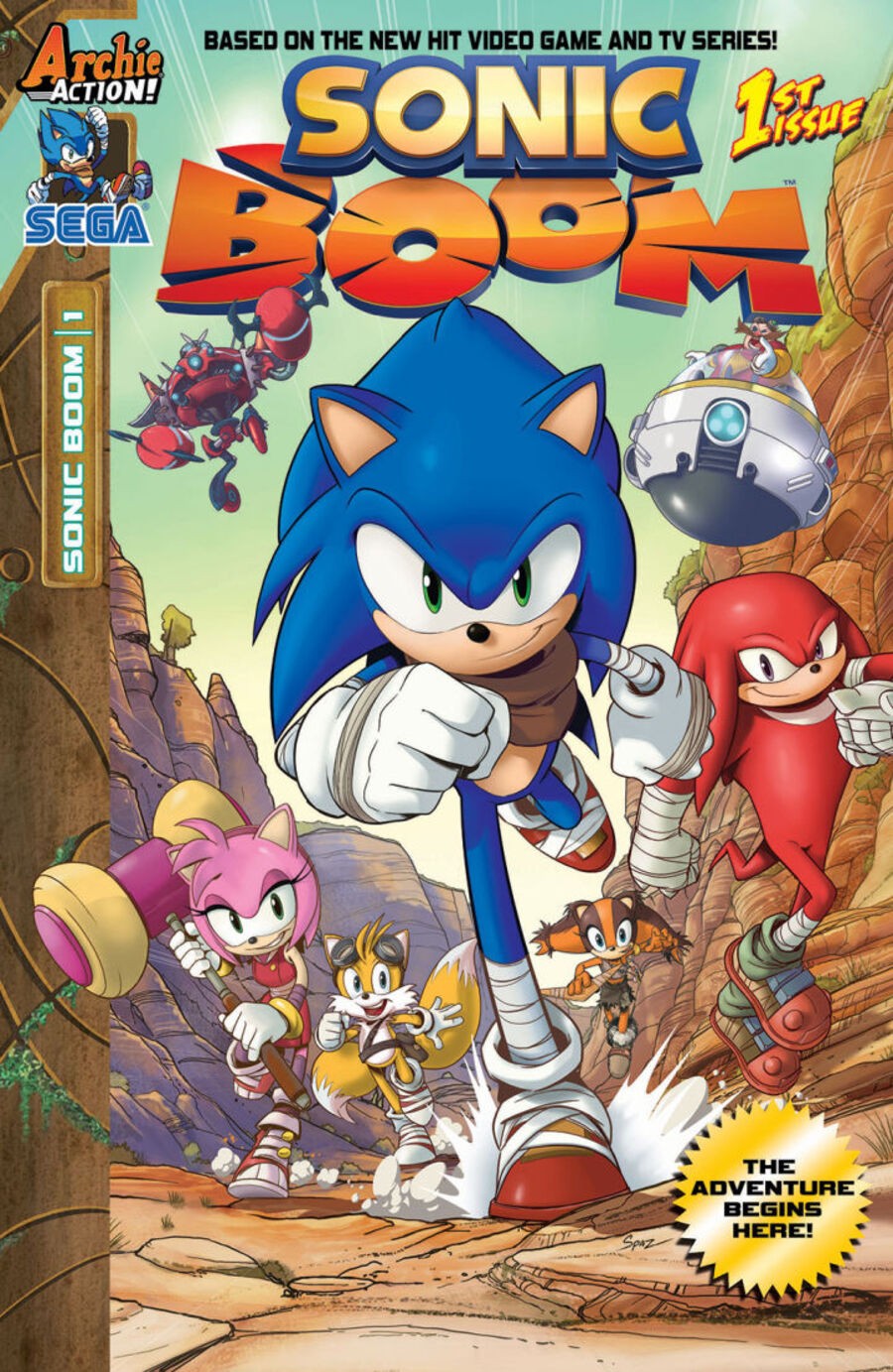 Sega is determined to make 2014 the year of Sonic, launching its Sonic Boom spin-off universe with two games — Rise of Lyric on Wii U and Shattered Crystal on 3DS — accompanying a CGI animated series and a range of toys. Ahead of San Diego Comic-Con, Archie Comics has confirmed that there'll also be a comic book series based on the franchise; well-known writer Ian Flynn will head the project, while Evan Stanley will produce art.
Collectors may also be pleased to know that the first issue will come with four alternative covers that combine to form a single image, below.
In terms of the character traits and story style that can be expected, Flynn had the following to say to IGN.
Sonic is still pretty much what you'd expect – quick-witted, playful, and snarky. Tails is likewise very much the same as he's been in the current games – an equal partner in Sonic's adventures. Knuckles has gotten a bit goofier, but his friendly rivalry with Sonic remains. Amy has traded in her total fixation on Sonic for being the sensible one of the group… mostly.
...I'm really excited to be writing the series since it's a very different Sonic than our other books, Sonic the Hedgehog and Sonic Universe. It's a more casual read with a focus on comedy and adventure than an on-going action-adventure drama. I think anyone will be able to grab any issue and enjoy themselves.
Are you a fan of Archie Comics and Sonic, and perhaps tempted to pick this up when it arrives later in the year?
[source uk.ign.com]