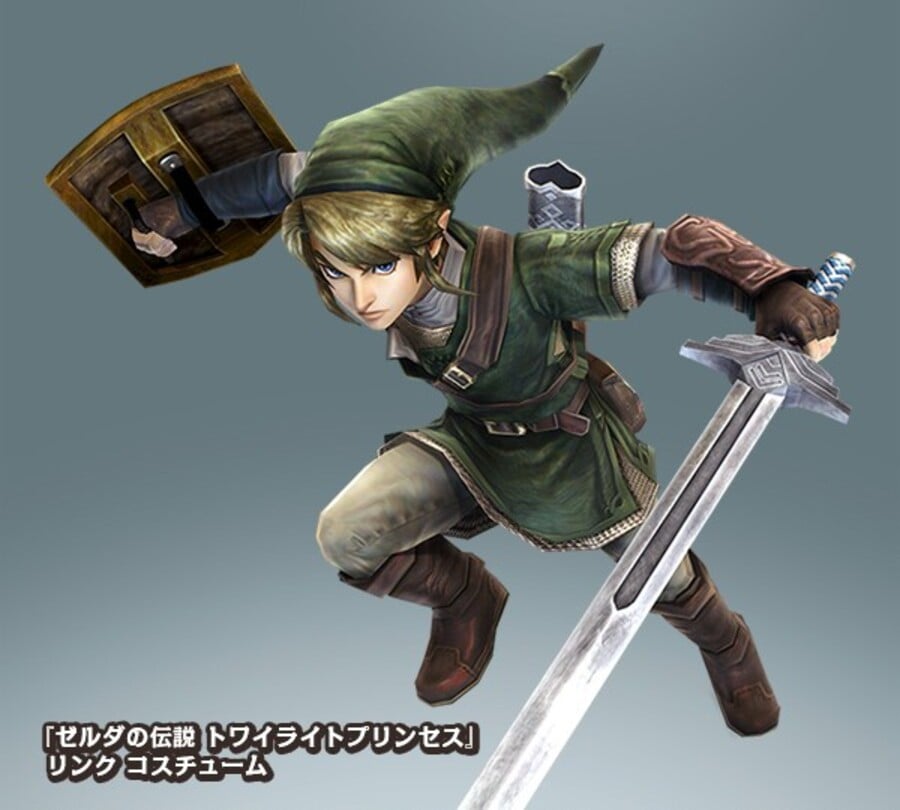 Though we have release dates for Hyrule Warriors in the West, one area that's yet to be outlined is whether there'll be multiple retail editions with additional costume sets, as is the case in Japan. At present the official website outlines three offerings, with details as follows.
A standard edition will come with a download code for a courage/bravery/valour costume set, which has three outfits.
A Premium Box includes that courage-themed set in addition to a download code for the wisdom set, another three outfits.
A Treasure Box will have both the sets and two "Power" costumes — this'll be a limited release at Amazon.jp or Koei Tecmo's Gamecity website.
The Twilight Princess outfits above and below are part of these costume sets — Link is unsurprisingly part of the courage set, and Zelda the wisdom equivalent. At this point these download codes only seem to be referenced in their distinctive retail sets, but as they are downloads we'd also expect that some or all of these outfits also be sold separately as DLC — that seems especially likely in the West, unless we have similar bundles offered. Costume sets as special pre-order DLC and then more as separate packages are common in the Dynasty Warriors series, so these could just be the beginning.
In addition the official website has been updated with plenty of screens for playable characters Agitha and Lana, while villains Zant and Argorok are also shown off alongside another Twilight Princess-inspired stage. Check them all out below, in addition to a recent Zelda video posted by Koei Tecmo.
Let us know what you think, and what costume sets you'd like to see as DLC in Hyrule Warriors.
Thanks to LexKitteh for the heads up.
[source gamecity.ne.jp]