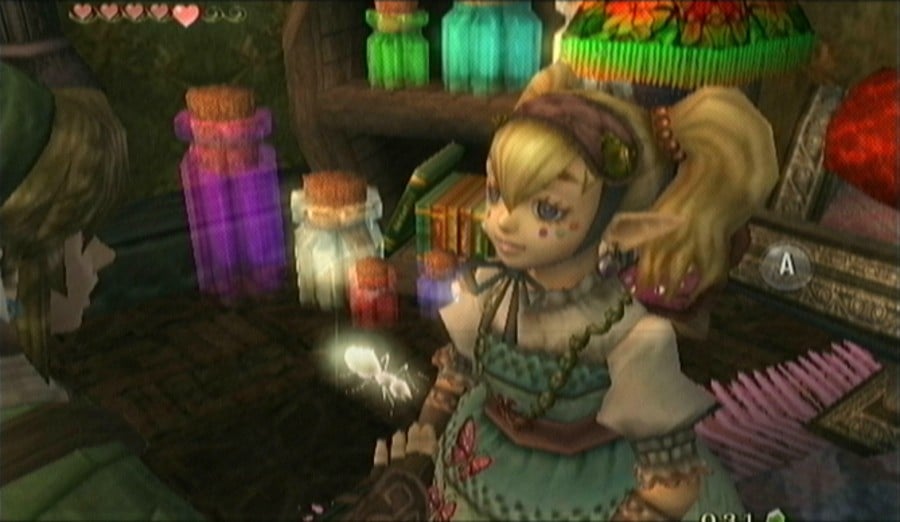 Update:
Subsequent reports from this leaked Famitsu article explain that Lana (referenced below) is a new character, The White Witch, who uses a magical book of spells to combat enemies. Agitha can attack with a parasol and summon bugs, Link will have his iconic hook-shot, and as seen during E3 the moon from Majora's Mask is used as a special weapon.
Original Article:
Hyrule Warriors promises to be quite a diversion for The Legend of Zelda as a franchise, and the latest details certainly affirm that status. Main series producer Eiji Aonuma had recently promised interesting playable characters in the Tecmo Koei action game and, well, the latest reveals are certainly out of left field.
Agitha, the slightly strange bug collector from The Legend of Zelda: Twilight Princess, will be a playable character; that promises to be quite a sight. This is according to early leaks of the next Famitsu magazine, which also state that Zant and Argorok, both villains from Twilight Princess, will feature in some way — it seems the GameCube / Wii title is getting plenty of love, with Midna previously confirmed as playable, too.
Another playable character will be the mysterious Lana, who seems to be a brand new character; there's entirely reasonable speculation that she's the unidentified protagonist on the right side of the official box art.
So there you have it. For our money that Agitha role is pretty darn quirky, but let us know what you think.
[source siliconera.com]