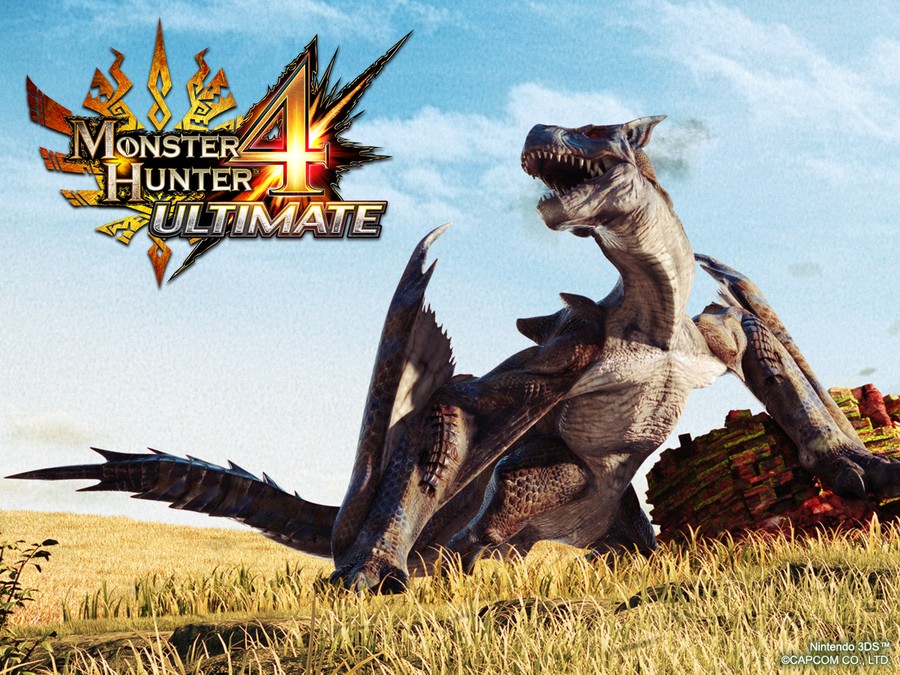 Capcom's recent financial results referred to the "explosive popularity" of Monster Hunter 4, with the 3DS title contributing much to the company's profits. The upcoming Monster Hunter 4 Ultimate will expand on the original and aim for double-dip success in Japan, but will also arrive in the West next year.
It's a critical franchise for Capcom, then, and despite the impression that its games are fairly infrequent in the West, it's prolific in Japan. Capcom has released MMORPG titles and is now dabbling in mobile, too, as it looks to leverage the brand now celebrating its 10th Birthday. It's a series in a state of constant evolution, then, which is a topic that series producer Ryozo Tsujimoto and director Kaname Fujioka have been discussing with Famitsu magazine.
With the series actually averaging just over one game a year, Fujioka-san and Tsujimoto-san gave an idea of how busy the MH team is, and how important fan feedback and the dedicated community are in driving changes.
Fuijioka-san: And once we've finished running, it's like we're told 'one more time!'. However, we've always had this fixation upon thinking of ways not to let players forget about the name 'Monster Hunter'. In order to do this, we are required to continuously release games and offer new ideas.
I've realized that, games that 'expand' need all kinds of preparations, and it isn't like [there is] a simple blueprint that ends with making a good game. When it comes to making games that have an ongoing relationship with players, there will always be more and more topics [to cover]. When you improve on those topics, there will always be more afterwards. And that will continue to repeat itself.

Tsujimoto-san: Again, as long as there are those who've kept up with the series, there will always be those who are new to it, as well. While we do our best to respond [to the players and their demands], it also feels as though players can naturally talk about the game amongst themselves, kind of like a network, with the players expanding.
There's still a relatively small and dedicated set of fans that regularly indulge in Monster Hunter 3 Ultimate hunts in the West, for example — it's the kind of game that can demand dozens of hours of play. With the latest 3DS title on the way — including more "Time Trial"-style arena battles, for example — it'll be an exciting occasion when it arrives.
If you're a fan of the series, long- or short-term, let us know what you think of these comments from the lead developers. What do you hope to see in future entries of the series?
[source siliconera.com]