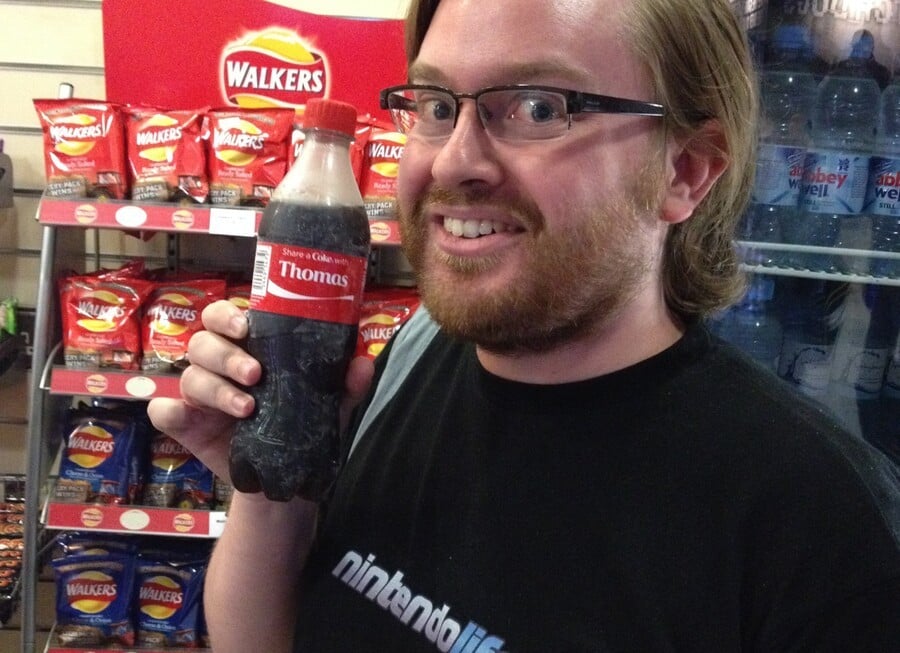 Those of you that are long-time followers of this site will have witnessed Thomas Whitehead's inexorable rise from the status of mere reader to the position he has, until today, occupied with assured brilliance: Features Editor.
Tom has been a hugely passionate and incredibly dedicated member of the Nintendo Life team ever since his first review way back in 2011 (it was WiiWare puzzler Spot the Differences, in case you were wondering — everyone has to start somewhere). It didn't take him long to work his way up to AAA status — he reviewed The Legend of Zelda: Ocarina of Time 3D just five months after his official debut — and since then he has contributed some amazing content, such as his detailed report on the pitfalls of global age ratings for download titles, his comprehensive guide for Monster Hunter 3 Ultimate newcomers and the seemingly endless selection of excellent and thought-provoking Talking Point pieces he tirelessly comes up with on a weekly basis. The man is a machine.
It therefore fills me with great pride and pleasure to today announce that we're hacking away the "Features" part of Tom's job title and making Mr. Whitehead the de facto Editor of Nintendo Life. As I'm sure you'll agree, Tom's hard work and dedication over the past few years has been fantastic and he has consistently gone beyond the call of duty to ensure that you — our dear, dear readers — have the very best Nintendo-related content presented to you on a daily basis.
When I took over from James Newton back in 2012, I was effectively serving as "acting" Editor until we could find a suitable replacement. Tom is most certainly the man for the role. Anthony, Darren and myself have found it a great comfort to have someone like Tom on the team who is a safe pair of hands and can be trusted implicitly to assist when required, keep things ticking over and — quite simply — get the job done with the minimum of fuss.
I'm sure you'll all want to share your thanks and congratulations with him, so I'll shut up now and let you get on with it.