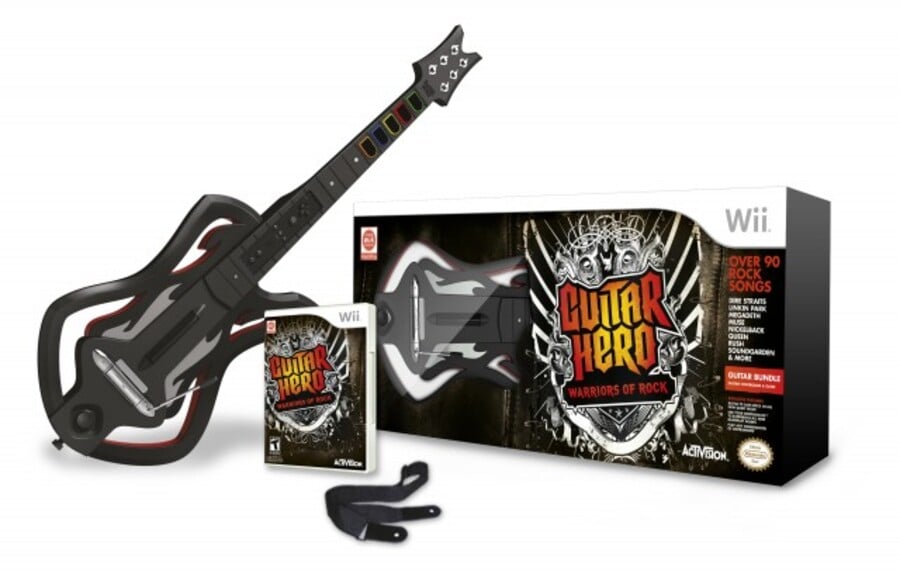 There was once a time when the rhythm game genre brought about by Guitar Hero felt like it would last forever, clacky plastic instruments with rainbow buttons becoming a living room or game room mainstay. Unfortunately, it just wasn't meant to be, with many of those instruments lying silent in closets and on thrift store shelves.
Today, an announcement from the Guitar Hero Facebook page sounded another death knell to the genre, as it revealed the downloadable songs for Guitar Hero, Band Hero and DJ Hero titles will no longer be available after 31st March. The removal applies to all consoles and systems.
According to the announcement, servers will remain online and all previously purchased music and content will still be playable after the deadline. As a last hurrah, select songs will be 50 percent off on the Wii, PS3, and Xbox 360 catalogues for the next two weeks. Download 'em if you want 'em!
Will you be dusting off the instruments and picking up some DLC tracks before they're gone, or have you still been rocking vigilantly all along? Let us know.
[source facebook.com]