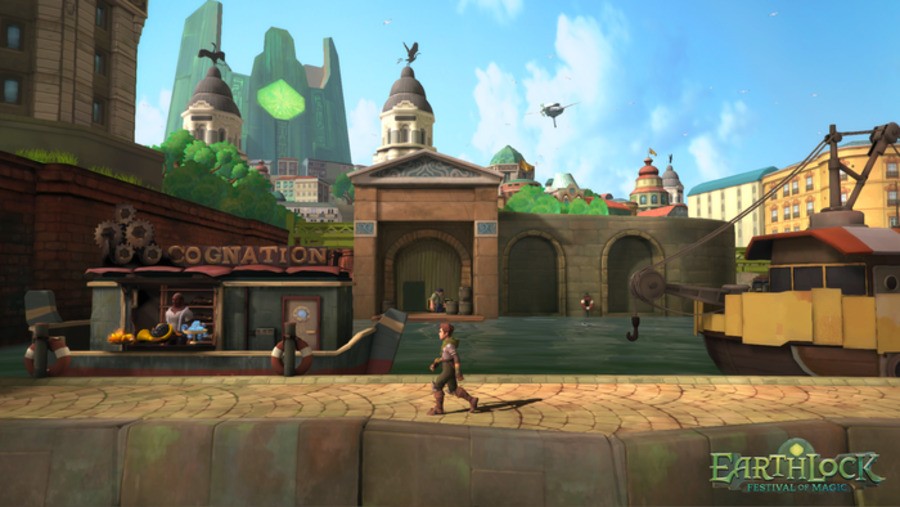 Late last year we reported that SnowCastle Games had launched a crowdfunding campaign for Festival of Magic, an RPG that had been in the works for a number of months and including a Wii U eShop release. That original campaign was put on hold, however, and was due to go live once again on 20th February; it's taken longer than expected, but it's now relaunched with a new game title — Earthlock: Festival of Magic.
As before, this promises to be a colourful, non-linear turn-based RPG that will also incorporate elements of harvesting; maintaining your own plot will be vital for growing resources that act as ammo during battles. With team-based battle mechanics and environmental puzzles also thrown in, this title may certainly appeal to a decent number of gamers.
The crowdfunding campaign is to fund Volume 1 of the game, with two more volumes planned with the funds from investors and sales of the first part. With a target of $150,000 it's off to a good start; after roughly two days of funding it seems many of the original backers and others have returned, with over $33,000 raised at the time of writing — 33 days are remaining.
You can check out the Kickstarter campaign for full details; are you hopeful of playing this next year?
Thanks to Benedict for the tip.