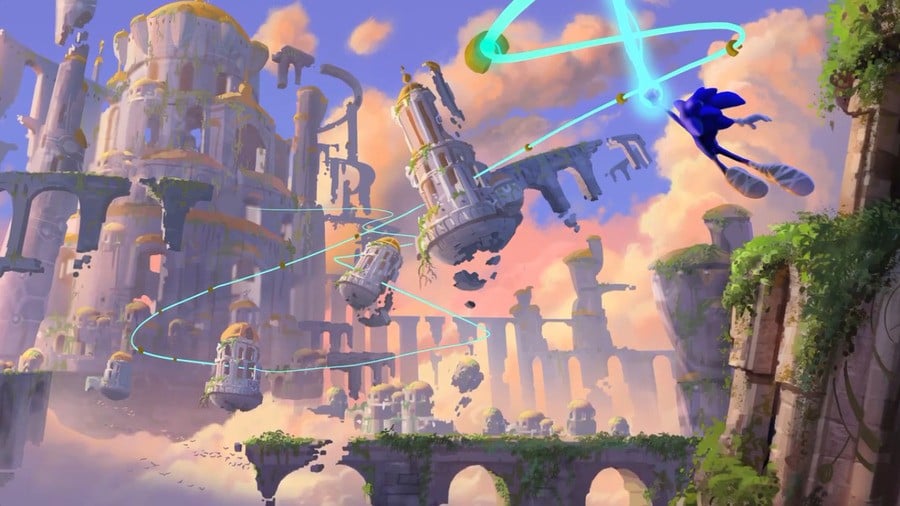 Sega prompted an internet meltdown in early February when it announced Sonic Boom — a new branch of the Sonic universe that'll feature a TV show, toy range and, most excitingly, games exclusive to the Wii U and 3DS. Though the portable version of the game from respected developer Sanzaru Games is something to look forward to, there's little doubt that it's the Wii U title from Big Red Button — a studio with pedigree but making its début — that's capturing the imagination the most.
Now that the dust has settled on the initial buzz, Sega has released a "behind the scenes" video that looks at both the game and the CG TV series. The first half is focused on the game, with various key team members including Big Red Button's Bob Rafei talking about Sonic's heritage and the new project, while there are a few snippets of additional footage and concept art. It's emphasized that this title will see a return for Sonic to the adventure genre, as opposed to an action focus, while teamwork and co-op is highlighted as vital to the experience. Some of the footage undoubtedly looks very promising.
As for the TV show, naturally that'll excite fans too. That segment shows some clips from the cartoon and the voice actors in action, with Sega confirming the following cast members — including the continuation of Roger Craig Smith as Sonic:
Sonic — Roger Craig Smith
Dr Eggman — Mike Pollock
Tails — Colleen Villard
Knuckles — Travis Willingham
Amy — Cindy Robinson
Orbot — Kirk Thornton
Cubot — Wally Wingert
Voice Director — Jack Fletcher
Check out the video below and let us know what you think. Are you excited about Sonic Boom's arrival later this year?