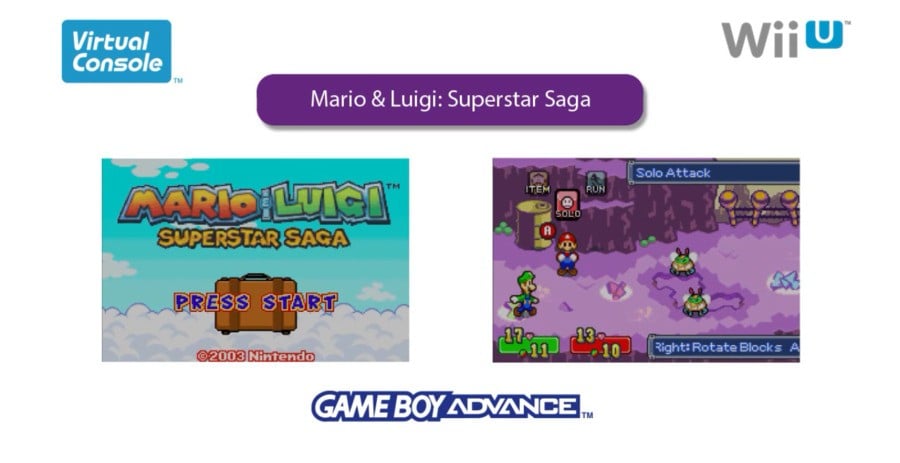 Whether it's the desired platform for the portable's games or not, Nintendo today used its latest Direct broadcast to provide an update on progress bringing Game Boy Advance titles to the Wii U Virtual Console; after a fairly lengthy delay, we know they'll start to arrive in April.
While no pricing details or a firm release date beyond the month were given, Satoru Iwata showed three games that will be the first to arrive on the service, and they're all top-notch.
Those that are 3DS Ambassadors from Summer 2011 will have already enjoyed Metroid Fusion and the Yoshi's Island port on the handheld, but Superstar Saga is a hugely popular — and rightfully so — title that'll be a more than welcome arrival. It'll also be interesting to see how well these GBA titles stack up on the Wii U; we suspect that the GamePad screen will give a more pleasing visual performance than a full size HD TV.
Are you looking forward to GBA games on the Wii U in April, and are you pleased with the early confirmed games?