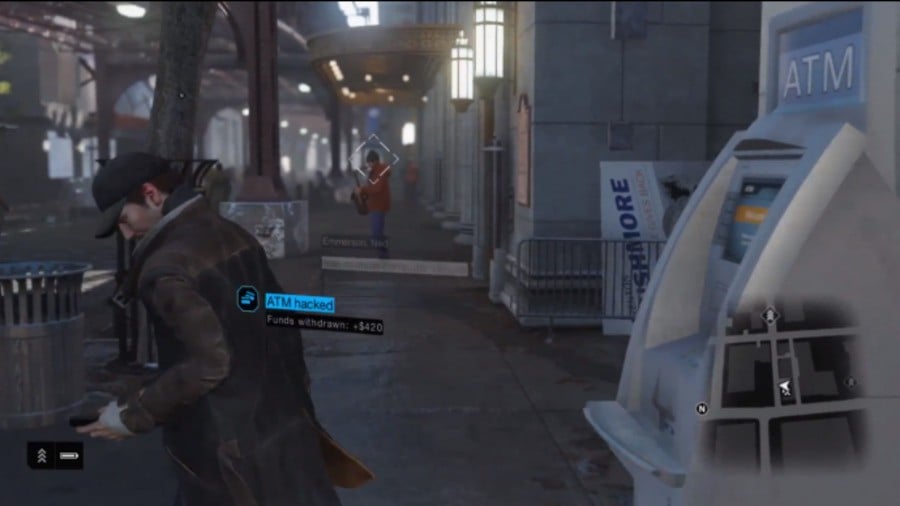 Watch_Dogs certainly caught plenty of attention when it first surprised the E3 audience in 2012, and broke more than a few hearts when an unexpected delay set it back from a November 2013 release to Spring 2014. A fresh eye was cast on the game's development, and in the wake of Ubisoft's apologies and promises of improvements, expectations soared high yet again.
Traditionally, production studios are wary about information they release concerning budgets and their work force, and Ubisoft itself has stated that it does not usually comment on developer headcount. Last year though, a French business publication named Challenges was able to charm a figure out of executive producer Stéphane Decroix. Prior to the delay, the budget for Watch Dogs was at over €50 million, which translates to just over $68 million in dollars. This doesn't take marketing into account, either, which could potentially double the total amount.
A trend of bulging game budgets in recent years means that this probably doesn't come as too much of a surprise for some, but it does prove just how much faith the studio has had in its entirely new IP. It's a budget usually seen funding the next instalment in tried and tested franchises and definite money-makers, but this is a chance Ubisoft is clearly willing to take on a fresh idea. More than 600 people and 6 home studios were working on finishing in time for an October release, so it will be interesting to see how things have changed with a new release date on the horizon.
Ubisoft Montreal's Yannis Mallat defined Watch Dogs as ''the symbol of a new generation home console'', and with talk like that the studio has a lot to live up to. Here's hoping the extra time is put to good use and that hefty budget shows in the final project when we get our hands on it in Spring this year.
[source challenges.fr, via nintendoeverything.com]