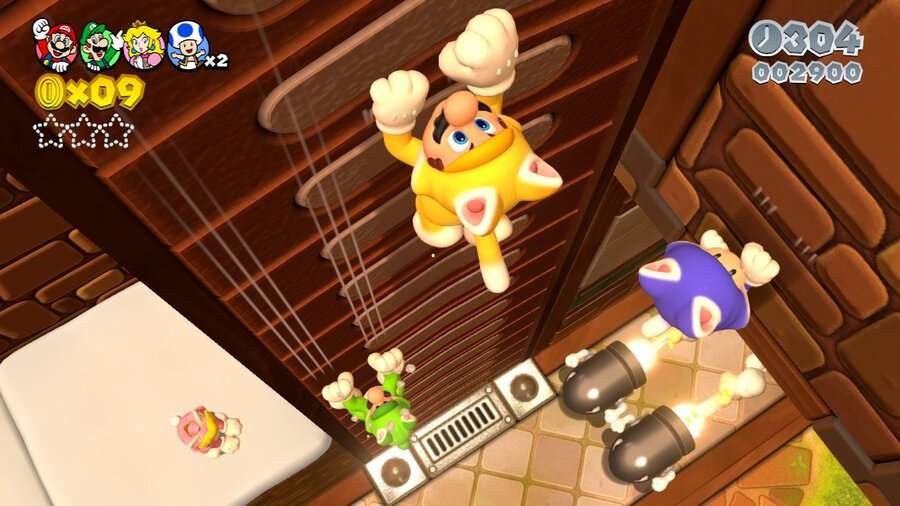 Later today we'll publish the results of our staff votes for Game of the Year, in a whole host of categories, with the Reader votes to be counted and shared tomorrow for the Community Awards. We're fascinated to see which games come out as winners in various categories, but while we collate votes we thought we'd share the overall Game of the Year winner from our Gamer Network colleagues over at Eurogamer.
The team at EG was naturally choosing its GOTY from all platforms, so it's particularly pleasing to see the Wii U's biggest release of the year emerge at the top. Super Mario 3D World has triumphed, with the reveal article also reserving praise for the strong lineup of games to grace the 3DS, in particular.
Below is an excerpt from the article, written by Simon Parkin.
A close friend of mine once advised: video game critics need to stop awarding marks for effort. You can see his point. So often we're swayed and inveigled by the beautiful blockbusters, even when there's not a great deal going on behind the eyes. We instinctively understand the amount of sheer effort and human years that go into making a video game look like that. Their directors can't just point a camera at something and shoot. A tremendous amount of energy and construction must first happen. And once somebody's gone to the trouble of building a cathedral, it seems a bit churlish to criticise it for being dull. Sometimes we reward effort, even if the effort was in the wrong places, or unevenly distributed.
Super Mario 3D World is a cathedral, but it is far from empty. I could see the sheer effort that has gone into its construction when I met with its makers, days after its completion. They looked positively thinned by the work and the deadline (the Wii U needed this now, if not sooner). You can see the sheer effort in the frame-rate, locked at cream-smooth 60 frames per second, and the physical size of the thing, so carefully distilled down to 1.6GB (you could fit 23 copies of svelte Super Mario 3D World into one bloated install of its PlayStation 4 rival, Knack). But most importantly, you can see the sheer effort in the playfulness and creativity on display in every one of those skittish frames: the ice-skating Goomba, the stages played out in silhouette, the multiplayer crown, the boss battle finale - a punch line to a joke set up at the very start. Every aspect is perfectly finished, displaying Nintendo EAD's craftsmanship, its staff's combined lifetimes of mastery.
We'll share our results (staff and community) today and tomorrow. Do you hope to see Mario come out on top?
[source eurogamer.net]