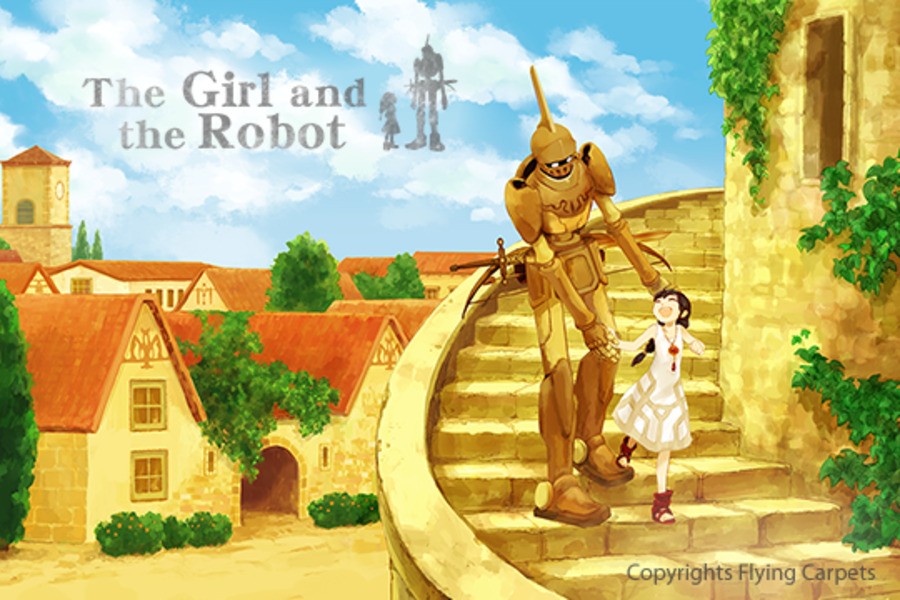 Kickstarter projects often list many of the creator's influences during the process of creating their own title, and these can give an insight into the tone and style of the game to come. From the ground up, past inspirations continue to have an effect on today's releases, and serve as a high standard for developers to strive for. So with all that in mind, it's exciting to see Salim Larochelle's The Girl and the Robot name such illustrious titles as Ico and Ocarina of Time as a comparison.
The title, now in its final days of Kickstarter funding, aims to use both its story and gameplay to focus on the complex concept of friendship, and an unusual one at that. You play the role of an imprisoned girl and her lumbering guardian, a malfunctioning robot knight, switching between both characters to solve puzzles, explore a desolate castle environment and enter combat. Both have their own set of strengths and weaknesses, and you can expect plenty of doors and cages that can only be opened by pressing down on two switches at the same time.
The aim is for the soundtrack and visuals to be a big part of the experience, the latter of which is portrayed as an homage to the hand-painted style of storybooks and fairytales. With visuals reminiscent of Skyward Sword and gameplay features seen at points in the Zelda series — such as character-switching — The Girl and the Robot looks almost like a distant cousin of the franchise.
It's the first title from Flying Carpets games, a team of six with members from Canada, England and Japan. The project has already reached its initial funding of $15,000, but has recently announced a stretch goal of $25,000 to bring the experience to Wii U. Negotiations with Nintendo have made it the only console release currently available, assuming the additional target is met.
Is this something that you think feels at home on the Wii U? The campaign is aiming to push ahead to that $25,000 target, and at the time of writing has raised over $16,500CAD with five days remaining. Check out the pitch below and share your thoughts.
[source kickstarter.com]