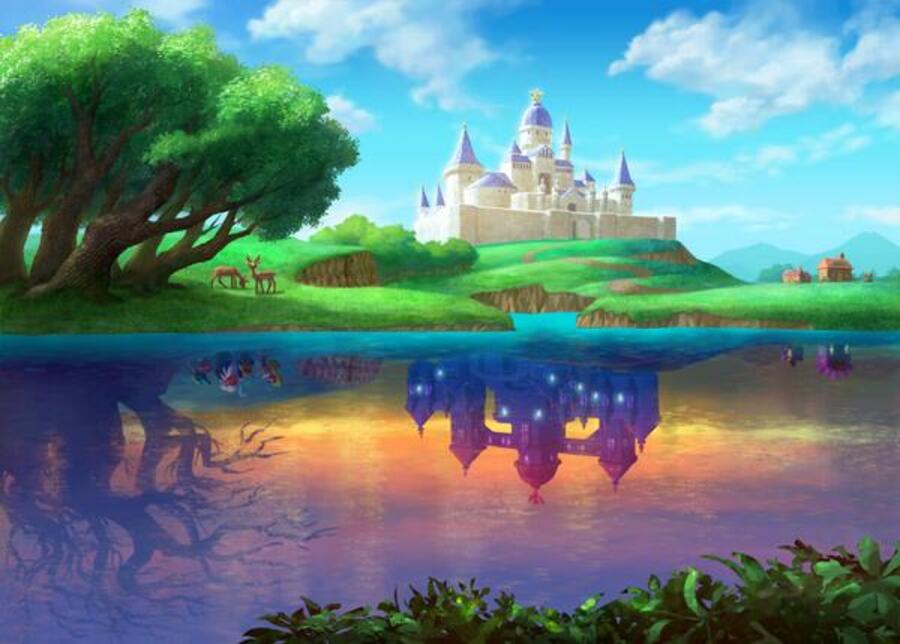 With The Legend of Zelda: A Link Between Worlds now a little over a month away, Nintendo took the opportunity in its Nintendo Direct broadcasts to reveal some choice details about the game, including one that'll either thrill or disappoint fans of Majora's Mask.
A few new characters were detailed — the first was Irene, a witch that essentially serves as a quick-travel / warp mechanic activated by a bell on the touch screen; we imagine this'll be particularly helpful when a specific weapon or item is needed for a dungeon and a trip to the store is required. There's also Gramps, a kindly old gentleman that deals with StreetPass data — these hits are turned into battles with Dark Link that, if won, can be lucrative in Rupee rewards. Seres was also shown, a woman that gets trapped into a painting by the main villain.
The much-teased Majora's Mask link appears to be with the Milk Bar, with a side-quest included where you need to deliver some milk to an important character. That may be all there is from the iconic Nintendo 64 title, but we'll see.
The latest trailer is below, are your hype levels growing for this?