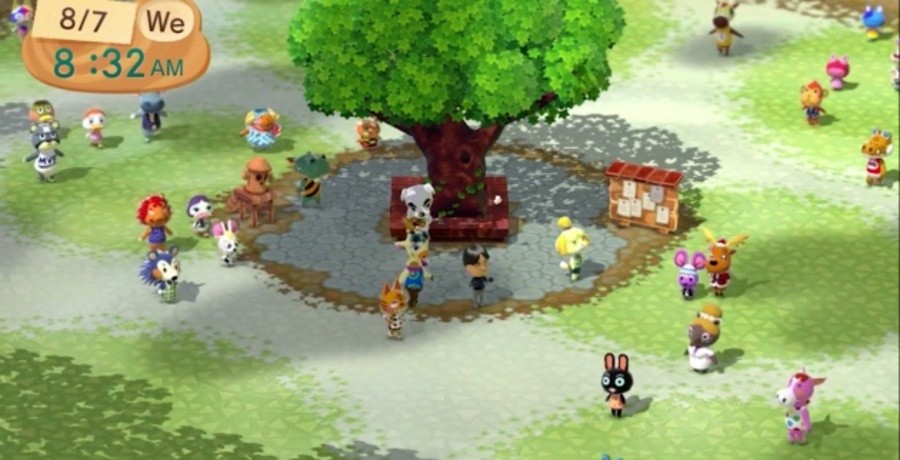 The Wii U's first taste of Animal Crossing will be getting a beefy update very soon, as announced in today's Nintendo Direct broadcasts. On 14th November an update will be released with a few new features, emphasizing interactivity and the Miiverse community.
Adding stamps to Miiverse posts, which are also due to be used in Super Mario 3D World, seems to be something Nintendo is enthusiastic about, as over 50 of them have been announced based off of Animal Crossing characters and items. Multiple stamps can be combined, edited and altered in any way you like, which should make for some interesting creations in the near future. It was also revealed that more stamps will be added to other titles at some point, all of which will be locked into their own specific communities.
An opinion poll within the plaza will also give players more of a voice, where a question will be posed by Nintendo once a month until the end of 2014. November kicks things off with ''Who would make the best secretary?'', and December will ask us the big question of ''Who is the neighbour of the year?''. Results can be seen at the end of every month, providing that the heated debate hasn't resulted in a gang of pitchfork-wielding rioters tearing the place down.
Other additions to come will include Resident Registration, which will allow you to register and interact with your own town residents whenever you visit the plaza, and a vastly improved Album system, allowing you to move and delete multiple pictures simultaneously.
These changes should make it all feel a bit more like home, and might even convince doubters to finally make the trip and embrace the community.