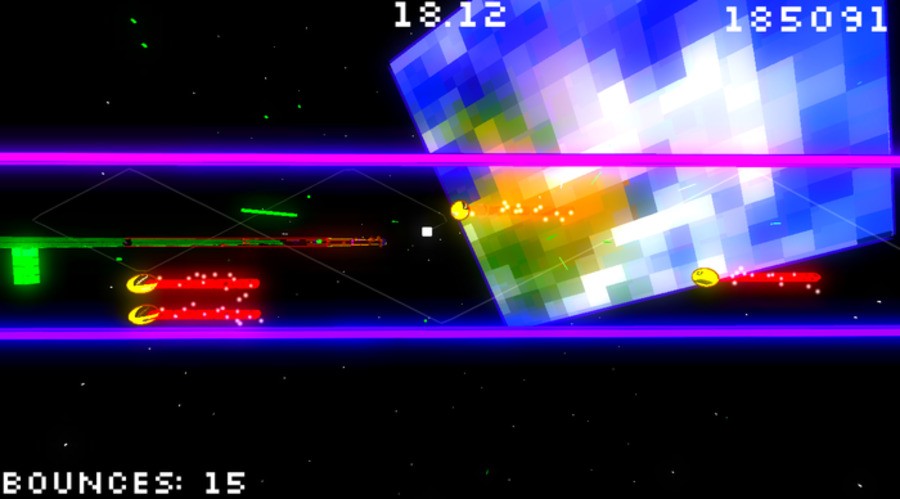 NAMI TENTOU MUSHI is the small development studio behind Ping, a puzzle game found on Android. It's now working on the sequel, which is making the move to Wii U, PC, Mac and Linux as the scale and power required has surpassed that of mobile devices.
It's called Ping 2: Attack of the Spheres and in order to make the project a reality, the team has set up a Kickstarter campaign and is looking to bring in $20,000.
As the name suggests, Ping 2 is based on the physics of Pong, but as you'd expect the concept has been expanded somewhat. The main premise is puzzling and you take control of a cube, which you must bounce through various obstacles, enemies, bombs and moving and invisible blocks to reach the goal.
According to the developer, Ping 2 will share the same level of difficulty with its predecessor, with it becoming progressively tougher as players move through the stages. This could make it an attractive option for those who like a good old fashioned challenge. It has a distinctly retro vibe to it, with superb neon visuals that are simple but effective, combined with an original techno soundtrack.
While the basis of the gameplay will focus on the bouncing, there will also be spaceship fighting sections and a shooting level at the end of each world where you must destroy a sphere base. The developer has brought in these new styles of play to make effective use of the asymmetrical features of the Wii U GamePad.
Multiplayer will also play a big part on Wii U, with up to five players being able to simultaneously join in thanks to the trusty GamePad. There's also a two player swap main story mode, while off-TV play is set to be supported as is asynchronous gameplay when playing on TV mode.
NAMI TENTOU MUSHI is hoping to release Ping 2: Attack of the Spheres next Summer. You can see footage of the game from a pre-alpha build in the short trailer below. Pledging $10 or more bags you a copy of the game upon its release.
Are you hoping to see this ping onto Wii U? Let us know in the comment section.
[source kickstarter.com]