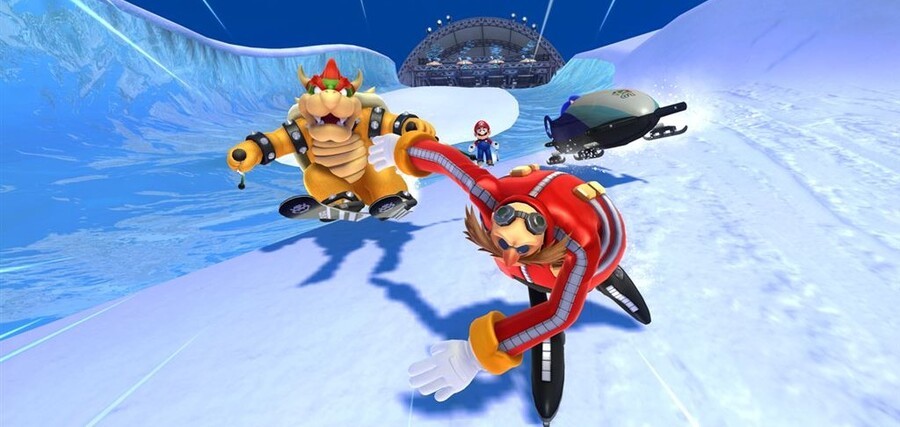 Nintendo has today confirmed that Mario & Sonic at the Sochi 2014 Olympic Games will launch in Europe on November 8th — the same as the North American release date that was previously revealed and then denied back in September.
The game will feature 12 event based on real-life Winter Olympic sports, with another 8 "Dream events" which push the boundaries of reality somewhat. You'll also be able to play against people online using the brand-new Worldwide VS mode, but that's not all:
Away from the individual events, the Legends Showdown mode is designed for those who want to experience the deeper Mario & Sonic world. In this mode, 20 characters join forces to compete in an ultimate showdown, and it's down to you to strategise and select which character will be put forward for each event. Come out on top in each of the five areas and defeat their respective Bosses to aim for the coveted Legend Trophy, earning different rewards as you complete areas.

Meanwhile, an all-new party mode set up for multiplayer fun is the Action & Answer Tour, which is presented in the style of a TV quiz program and allows up to four players to compete against each other in minigames based on Olympic events. With the pressure on, you will need a mixture of quick reactions and observational skills to earn points and overcome your opponents – whoever has the most total points at the end wins!
We're trying to find out if the North American release is the same day, and will update this story when we know.