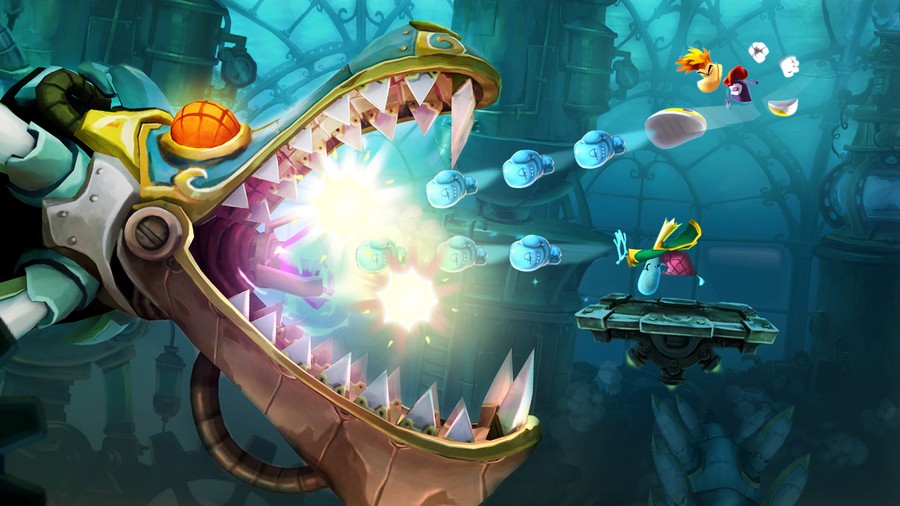 As we all know, Rayman Legends was intended to be a Wii U exclusive, and a launch title to boot. However, Ubisoft decided against taking the single platform route and delayed the game in order to port it to other systems — a sound business move, but one that angered many Wii U buyers who had been looking forward to enjoying the title many months ago.
Despite the delay and removal of exclusivity, the Nintendo edition of the game has actually sold better than the PS3 and 360 versions. Rayman Legends is now available in the UK, where it entered the multi-format chart at number 6. However, looking at sales on individual formats — rather than combined totals for the game across all three — the Wii U version comes in at position 14. By way of comparison, the Xbox 360 version is 18th in the chart and the PS3 20th. Unsurprisingly, it topped the Wii U sales chart.
This isn't really all that surprising — after all, the game was promoted as a Wii U exclusive and arguably has the most visibility on that particular format. It also has exclusive gameplay which is built around the use of the GamePad. Even so, given the relatively low number of Wii U consoles in the UK compared to the PS3 and 360, you might have assumed that the Nintendo version would have been a distant second in the sales charts. It just goes to show that when you release quality software, the Wii U user base is receptive — we just need to see more third party support of a similar quality.
Did you pick the Wii U version over the 360 and PS3 editions? Let us know by posting a comment.
[source chart-track.co.uk]