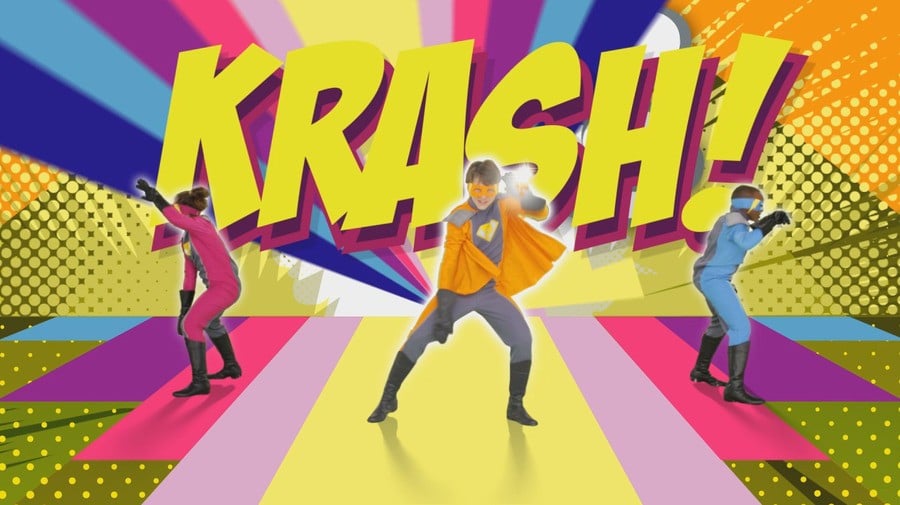 The Just Dance series has been selling millions of copies and embarrassing gamers without much rhythm for a good few years, and the Kids series has been doing the same for a younger audience. Unsurprisingly, then, Ubisoft has confirmed Just Dance Kids 2014 for both the Wii U and Wii, with a release date of 22nd October in North America and 24th October in Europe.
We expect many of the features will remain the same, though the Wii U iteration does include a Dance Director Mode, where a player with the GamePad can add dance moves to a routine on the fly. There'll be 30 songs included, with some of these listed below — if you know them all, then you're clearly more of a pop music buff than some members of the Nintendo Life team.
"Hit The Lights" by Selena Gomez & The Scene
"Give Your Heart A Break" by Demi Lovato
"We Go Well Together" by Goldheart
"One Thing" by One Direction
"Put Your Hearts Up" by Ariana Grande
"Make It Shine (Victorious Theme)" by Victorious Cast featuring Victoria Justice
"Ready Or Not" by Bridgit Mendler
"Get Ready To Wiggle" by The Wiggles
"The Freeze Game" by Yo Gabba Gabba!
"7 8 9"
"Day-O (The Banana Boat Song)"
"Do You Love Me (Now That I Can Dance)"
"Fireflies"
"Footloose"
"Get Down On It"
"Hit Me With Your Best Shot"
"I Like To Move It"
"Magic Carpet Ride"
"Problem (Monster Remix)"
"Shout"
"Fraggle Rock (Opening and Closing Theme)"
"The Hustle"
"The Tiki Tiki Tiki Room"
"Walking On Sunshine"
So will you and your family or friends be showing off some moves with this in October?