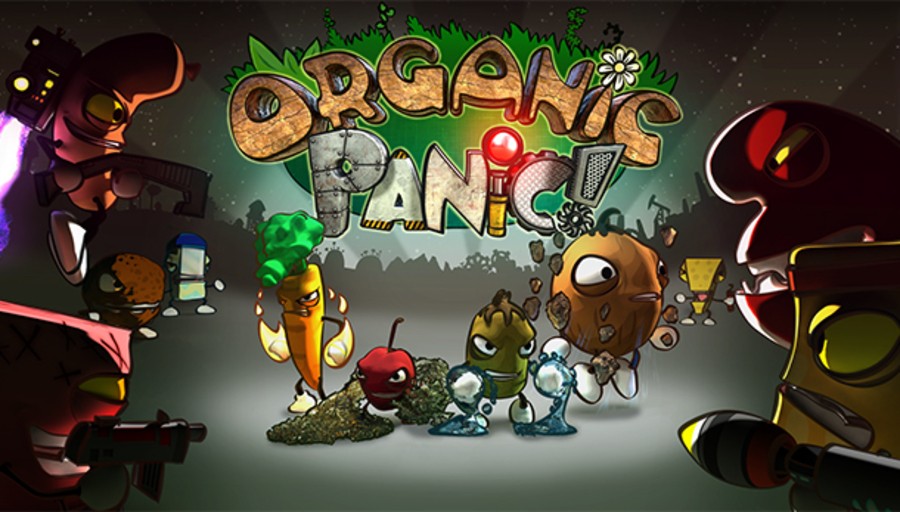 Last Limb is currently developing Organic Panic, a fun-looking physics-based platformer based entirely on weapon-wielding fruits and vegetables.
The studio opened up a Kickstarter campaign not too long ago in order to obtain funding for the project and should it reach its $40,000 target the game will come to the Wii U eShop, as well as PC, Mac, Linux, Playstation 3, Vita, Xbox 360, iOS, Android and Ouya.
Described as Worms meets Little Big Planet by the developer, the game sees you battle against the evil meats and cheeses as you traverse through destructible environments that feature elements that interact with each other. You play as a group of plucky pieces of fresh produce and each of them can control a particular element adding to the puzzle-based nature of the game. For example, Cherry controls earth, Kiwi influences water, Carrot has power over fire, and Coconut naturally has gravity covered - it's a bit like a fruity version of Captain Planet, only with bazookas.
The Little Big Planet influences come largely from the fact you can create and share your own levels over the trusty internet, adding a whole new level of longevity to the game - if a community gets behind it of course.
At the time of writing Organic Panic has 12 days left to secure the funding and any pledge at $10 or above will get you the game on a platform of your choice. Should Last Limb obtain $60,000, it will create an even bigger game with seven extra boss characters, ten new interactive materials, five new objects, at least 200 user-created levels and local co-op and versus modes.
You can check out the Kickstarter video below to see more of the game in action.
Will you be supporting this one? Let us know by leaving a comment.
Thanks to Ryan Millar for the tip!
[source kickstarter.com]