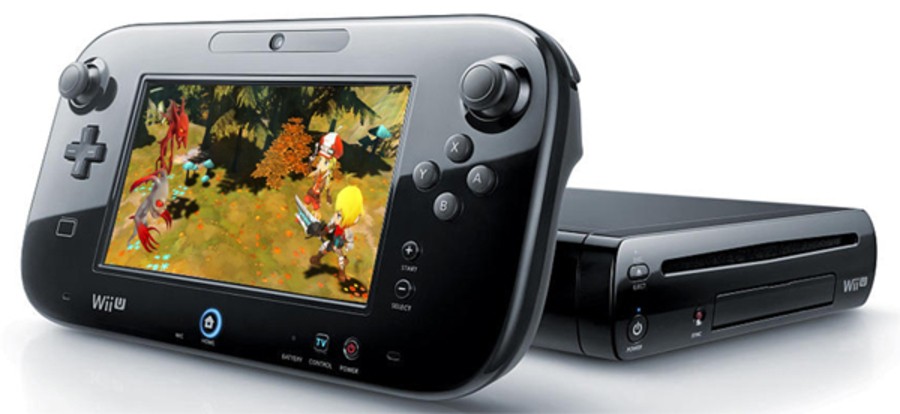 The one-man-band behind Indie development studio, Disastercake, is hoping to bring its J-RPG style Kickstarter project to the Wii U eShop in Q4 2014. Described as a "love letter to J-RPG classics from the Playstation era like Final Fantasy, Breath of Fire, Suikoden, and Persona", Soul Saga: Episode I stars a young protagonist named Mithos who hopes to become the strongest Guild Master in the world.
Set in the floating city of Medonia, Mithos' father, once a great Guild Master, went missing after venturing to the surface region of Oterra to defeat the King of the Dragons, and now Mithos wants to prove his strength by starting his own Guild and taking on the dragon himself. Mithos wouldn't call it vengeance - he never really liked his Dad that much anyway.
The game features a combat mode which is both strategic and decision intensive, using a turn-based system similar to Final Fantasy X and gorgeous 2D and 3D anime-style characters. Soul Saga also features the voicing talents of Todd Haberkorn who lent his voice to Fairy Tail, Full Metal Alchemist and Sergeant Frog, and Kira Buckland who starred in Skullgirls, Mugen Souls and Accel World. The story will be divided into episodes so that players can witness the next part of the story sooner rather than waiting for years between games.
Speaking exclusively to Nintendo Life, Mike from Disastercake explains his plans for Soul Saga on the Wii U and exciting ideas for GamePad integration:
I'm not exactly positive how I will deal with it exactly yet, but I think I will be adding a lot of the GUI (graphical user interface) on the Wii U controller, clearing up the space on the TV to look more like a movie. I think it's great to have lots of screen real estate, and game designers have been struggling to find ways to get the GUI out of the way of the pretty graphics for a long time.

[In the game] the player has a Steampunk styled smart phone for communicating with other people in the game world, so that menu GUI would be able to find a good place on the controller. So if the player gets a text message while roaming the world, the Wii U GamePad will start to vibrate and make a noise. Or, if the player has an incoming call it will also vibrate and ring and display the caller's portrait on the GamePad like it was a smart phone. The player can then answer the phone to initiate the conversation, or just hang up on them if they want to dodge that call.
Mike still has plenty more ideas for the Wii U's controller, hinting at the possibility that it may also be used as a puzzle hint system to provide clues to find hidden treasure around the game's maps. The developer is still looking into other ideas for the Wii U version, and wants any Kickstarter backers to voice their suggestions by writing to him in the page's comments section.
My favorite part about this Kickstarter [project] is hearing everyone's amazing ideas! It's very inspiring and I'd love for the backers to help influence what Soul Saga becomes, since they are a part of the project now.

I am really happy to bring this to Nintendo fans, because I think they are much closer to the market Soul Saga's style is tailored to.
At the time of writing Soul Saga's Kickstarter page has reached $32,448 out of a $60,000 goal, with 912 backers and 22 days to go. If you would like to see this project reach the Wii U, make sure to chip in before Monday 15th July, 2:59 am EDT.
Thanks to "uel" Ian for the tip!