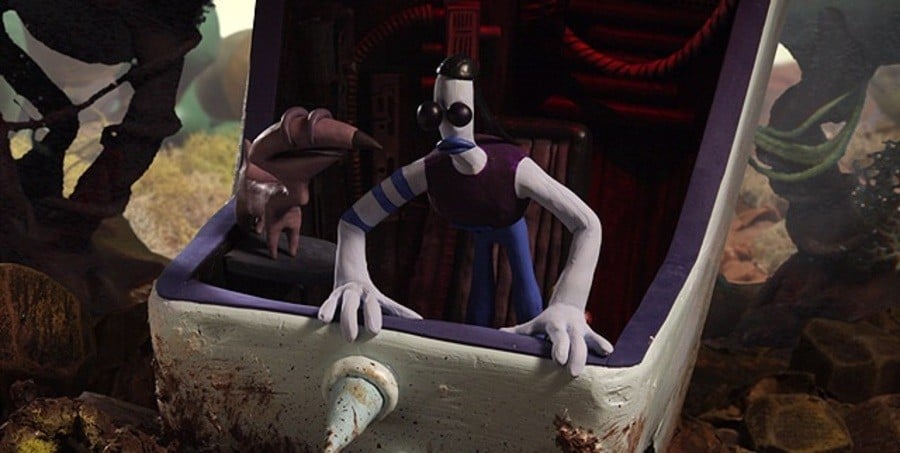 Pencil Test Studios has announced on the Kickstarter page for its upcoming adventure Armikrog that Nintendo of America reached out to them at E3 and expressed interest in the title coming to Wii U. While there are no concrete details or plans yet, here's what Pencil Test Studios had to say:
After E3 we were contacted by Nintendo and we're talking to them about the possibility of releasing Armikrog on the Wii U. There's nothing concrete to report yet, but we're encouraged by their interest and we'd like to see it happen.
The development of Armikrog is being helmed by Doug TenNapel, who created characters like Earthworm Jim and the critically acclaimed adventure The Neverhood. The new title appears to be a traditional point and click adventure and will feature the voices of many established actors, such as Napoleon Dynamite's Jon Heder. There are five days left for the game's Kickstarter campaign and they have quite a ways to go before hitting their goal, so if this looks like something you're interested in, check it out.
Armikrog is currently only down for a PC, Mac and Linux release, but it appears the studio is open to the idea of bringing it to consoles. You can check out the game in the video below.
What do you think of Armikrog? How do you feel about Nintendo reaching out to indie developers running Kickstarter campaigns? Let us know in the comment section.
[source kickstarter.com]