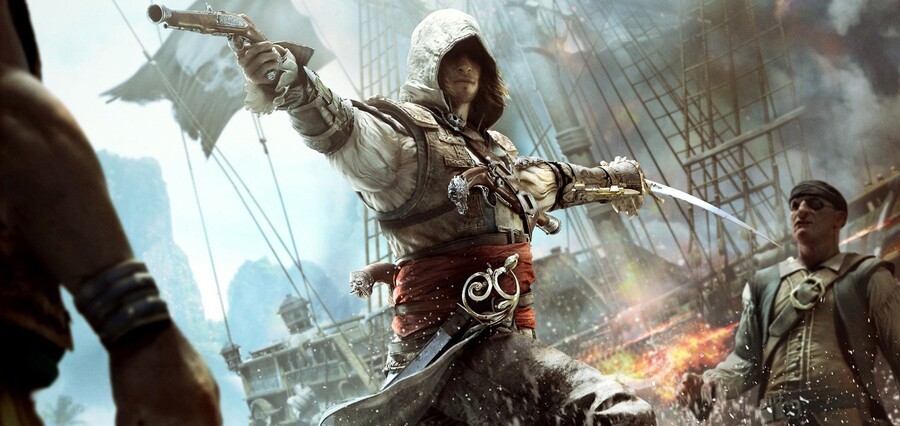 Ubisoft has forecasted that Assassin's Creed IV Black Flag will sell less than its direct predecessor, despite the universal appeal of the new game's nautical setting.
Ubisoft CEO Yves Guillemot has high hopes for the new entry in the best-selling series, but has decided to be cautious regarding sales predictions:
The American Revolution was very appealing for our gamers, and the Golden Age of Piracy may be just as exciting, if not even more. Our targets conservatively reflect lower sales expectation for AC4 than for AC3...

...In our numbers we expect less than last year, but we are actually pushing to achieve more than last year because we think the pirate segment is a great segment that can generate a lot more on a worldwide basis than was achieved last year. But we wanted to be prudent on our expectations so it can only be a bonus if it comes.
Guillemot has also stated that he expects new IP Watch_Dogs to at least match the sales performance of the very first Assassin's Creed title, which launched back in 2007 and shifted 6 million units:
We believe the game can perform as well or even better than Assassin's Creed 1 back in financial year '07. However, our target reflects more conservative expectations.
Both Assassin's Creed IV and Watch_Dogs are coming to the Wii U later this year. Which are you most excited by, or does neither game interest you? Post a comment to share your thoughts.
[source eurogamer.net]